supposed

sup·posed
adjective
The definition of supposed is thought to be true but without actual proof.

An example of supposed used as an adjective is in the phrase "his supposed girlfriend," which means a woman who he says is his girlfriend but whom no one else has ever met before.
---
supposed
regarded as true, genuine, etc., without actual knowledge
merely imagined
---
supposed
adjective
Presumed to be true or real without conclusive evidence: a supposed spy; the supposed decline of culture.
Intended: medication that is supposed to relieve pain.

a. Required: He is supposed to go to the store.

b. Permitted: We are not supposed to smoke here.

c. Firmly believed; expected: You're supposed to be my friend.
Related Forms:
---
supposed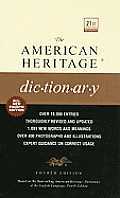 supposed
conjectural
hypothetical
putative
reputed
suppositious
supposititious
These adjectives mean put forth or accepted as being true on inconclusive grounds:
the supposed cause of inflation; conjectural criticism; the hypothetical site of a lost culture; a foundling's putative father; the reputed author of the article; suppositious reconstructions of dead languages; supposititious hypotheses.
Antonym: certain
---

Verb
Simple past tense and past participle of suppose.
Adjective
(not comparable)
(with infinitive) Generally considered or expected.

The movie is supposed to be good.

(with infinitive) Having an obligation.

You are not supposed to smoke in the restaurant. [Note: this means, you are obliged not to smoke.]
The phone is supposed to come with a manual.

(with infinitive) Intended.

The phone is supposed to save us time.
---