putative

pu·ta·tive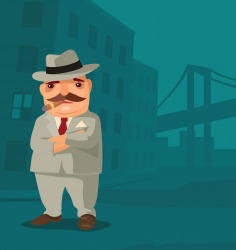 Vito was thought to be the putative mob boss because of his family legacy.
adjective
The definition of putative refers to something commonly accepted as true or thought by most to be true.

When everyone thinks a certain author wrote an anonymous book, this is an example of a situation where the certain author is considered the putative author.
---
putative
generally considered or deemed such; reputed: a putative ancestor
Origin of putative
Middle English
putative
from Classical Latin
putativus
from
putare
, to suppose, reckon (orig., to cleanse, set in order, hence compute, consider: see pure)
---
putative
adjective
Generally regarded as such; supposed: a foundling's putative parents.
Origin of putative
Middle English
from
Old French
putatif
from
Late Latin
putātīvus
from
Latin
putāre
to prune, think
; see
pau-
2
in Indo-European roots.
Related Forms:
---
putative

Adjective
(comparative more putative, superlative most putative)
Commonly believed or deemed to be the case; accepted by supposition rather than as a result of proof.
Origin
First attested 1432, from Middle French putatif, from Latin putātÄ«vus ("supposed, purported"), from putātus ("thought"), from putō.
---
putative - Legal Definition
adj
Supposed rather than real; believed; reputed.
---