steal

steal
noun
The definition of a steal is a great bargain or the act of taking goods that don't belong to you.

An example of a steal is an expensive designer bag you get at a garage sale for $2.
verb
To steal is to take something, especially something that does not belong to you or to do something in a quick way, hoping not to be noticed.

An example of steal is when you take someone's wallet.
An example of steal is when you pretend that someone else's ideas or work are your own.
An example of steal is when you give someone a spontaneous kiss when not expected.
An example of steal is when you quickly glance at someone and then look away, hoping not to be noticed.
---
steal
transitive verb
stole

,

stol′en

,

steal′ing
to take or appropriate (another's property, ideas, etc.) without permission, dishonestly, or unlawfully, esp. in a secret or surreptitious manner
to get, take, or give slyly, surreptitiously, or without permission: to steal a look, to steal a kiss
to take or gain insidiously or artfully: to steal someone's heart, a defenseman stealing the puck
to be the outstanding performer in (a scene, act, etc.), esp. in a subordinate role
to move, put, carry, or convey surreptitiously or stealthily (in, into, from, away, etc.)

Baseball

to gain (a base) safely without the help of a hit, walk, or error, usually by running to it from another base while the pitch is being delivered
Origin of steal
Middle English
stelen
from Old English
stælan,
akin to German
stehlen,
probably altered from Indo-European base an unverified form
ster-,
to rob from source Classical Greek
sterein,
to rob
to be a thief; practice theft
to move, pass, etc. stealthily, quietly, gradually, or without being noticed

Baseball

to steal or attempt to steal a base
an act of stealing
something stolen
something obtained at a cost so low as to be regarded as excessively favorable to the buyer: a hyperbolic use
---
steal
verb
stole, sto·len, steal·ing, steals
verb
transitive
To take (the property of another) without right or permission.
To present or use (someone else's words or ideas) as one's own.
To get or take secretly or artfully: steal a look at a diary; steal the puck from an opponent.
To give or enjoy (a kiss) that is unexpected or unnoticed.
To draw attention unexpectedly in (an entertainment), especially by being the outstanding performer: The magician's assistant stole the show with her comic antics.
Baseball To advance safely to (another base) during the delivery of a pitch, without the aid of a base hit, walk, passed ball, or wild pitch.
verb
intransitive
To steal another's property.
To move, happen, or elapse stealthily or unobtrusively: He stole away for a quiet moment. The deadline stole up on us.
Baseball To steal a base.
noun
The act of stealing.
Slang A bargain.
Baseball A stolen base.
Basketball An act of gaining possession of the ball from an opponent.
Origin of steal
Middle English
stelen
from
Old English
stelan
Related Forms:
---
steal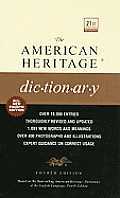 steal
purloin
filch
snitch
pilfer
cop
2
hook
swipe
lift
pinch
These verbs mean to take another's property wrongfully, often surreptitiously.
Steal
is the most general:
stole a car; steals research from colleagues.
To
purloin
is to make off with something, often in a breach of trust:
purloined the key to his cousin's safe-deposit box.
Filch
and
snitch
often suggest that what is stolen is of little value, while
pilfer
sometimes connotes theft of or in small quantities:
filched towels from the hotel; snitch a cookie; pilfered fruit from the farmer.
Cop, hook,
and
swipe
frequently connote quick, furtive snatching or seizing:
copped a necklace from the counter; planning to hook a fur coat; swiped a magazine from the rack.
To
lift
is to take something surreptitiously and keep it for oneself:
a pickpocket who lifts wallets on the subway.
Pinch
suggests stealing something by or as if by picking it up between the thumb and the fingers:
pinched a dollar from his mother's purse.
---

---