shout

shout
Cordell had to shout for his friends to hear him in the noisy restaurant.
noun
The definition of a shout is a loud call.

An example of shout is loudly calling for a friend across the street.
---
shout
a loud cry or call
any sudden, loud outburst or uproar

Origin of shout

orig. uncert.

Austral., N.Z., Informal

one's turn to buy a round of drinks, etc.
Origin of shout
Middle English
schoute
, probably from an Old English cognate of Old Norse
sk?ta
, a taunt, probably from Indo-European an unverified form
(s)kud-
, to cry out from source scout
to utter or express in a shout

Austral., N.Z., Informal

to treat (someone) to (a round of drinks, etc.)
to utter a shout; cry out loudly
shout down
to silence or overwhelm by loud shouting; shout louder than
---
shout
noun
A loud cry.
tr. & intr.v.
shout·ed, shout·ing, shouts
To say with or utter a shout. See Synonyms at
yell
.
Phrasal Verbs:
shout down
To overwhelm or silence by shouting loudly.
Origin of shout
Middle English
shoute
perhaps from
Old Norse
skūta
a taunt
; see
skeud-
in Indo-European roots.
Related Forms:
---
shout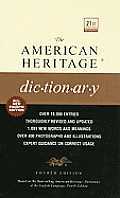 shout
bawl
bellow
holler
1
howl
roar
whoop
yell
These verbs mean to say with or make a loud strong cry:
fans shouting their approval; bawled out orders; bellows with rage; hollered a warning; howling with pain; a crowd roaring its disapproval; children whooping at play; troops yelling as they attacked.
---

Noun
(plural shouts)
A loud burst of voice or voices; a vehement and sudden outcry, especially that of a multitude expressing joy, triumph, exultation, or animated courage.
(UK, Australia, New Zealand, slang) A round of drinks in a pub; the turn to pay the shot or scot; an act of paying for a round of drinks.
(UK, Australia, jargon, slang) A call-out for an emergency services team.
Verb
(third-person singular simple present shouts, present participle shouting, simple past and past participle shouted)
(intransitive) To utter a sudden and loud outcry, as in joy, triumph, or exultation, or to attract attention, to animate soldiers, etc.
To utter with a shout; to cry; -- sometimes with out; as, to shout, or to shout out, a man's name.
(colloquial) To pay for food, drink or entertainment for others.

I"²ll shout you all a drink.
He"²s shouting us all to the opening night of the play.

(Internet) To post a text message (for example, email) in upper case.

Please don't shout in the chat room.
Origin
From Middle English shouten. Origin Uncertain. Possibly related to Middle English shooten "to shoot (out)" or from or akin to Old Norse skÅ«ta ("to chide, scold"), Old Norse skÅ«ti, skÅ«ta "a taunt". See also the second, rare sense of the verb scout - "to reject with contempt".
---
shout - Computer Definition
To yell or scream via e-mail. It is WRITING WITH ALL CAPITAL LETTERS TO MAKE A POINT instead of using asterisks and underscored words which are considered a gentler way to emphasize something.
---