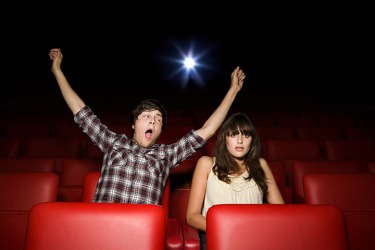 He put a move on his date by using the fake yawn trick.
verb
To put a move on is to make gestures or overtures to become romantically or sexually involved with a person.

An example of put a move on is when a guy puts his arm around a girl at the movie theatre.
---