price

price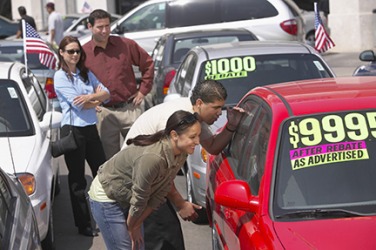 A family checking the price of a used car.
noun
Price means the cost or the amount at which something is valued.

An example of a price is $1 for three cookies.
verb
Price is defined as to put a cost on something, or find out a cost.

An example of price is to research different costs for a car.
---
price
the amount of money, etc. asked or paid for something; cost; charge
value or worth
a reward for the capture or death of a person
money or other consideration sufficient to be a bribe or inducement
the cost, as in life, labor, sacrifice, etc., of obtaining some benefit or advantage
Origin of price
Middle English and Old French
pris
from Classical Latin
pretium
, price from Indo-European an unverified form
preti-
, equivalent from base an unverified form
per-
, to sell, make equal from source par
transitive verb
priced

,

pric′ing
to put a price on; fix the price of

Informal

to ask or find out the price of
price out of the market
to force (oneself or one's product) out of competition by charging prices that are too high
to exclude in effect (a potential buyer) by charging prices that he or she cannot afford
Price
1927- ; U.S. operatic soprano
---
price
noun
The amount as of money or goods, asked for or given in exchange for something else.
The cost at which something is obtained: believes that the price of success is hard work.
The cost of bribing someone: maintained that every person has a price.
A reward offered for the capture or killing of a person: a felon with a price on his head.
Archaic Value or worth.
transitive verb
priced, pric·ing, pric·es
To fix or establish a price for: shoes that are priced at sixty dollars.
To find out the price of: spent the day pricing dresses.
Origin of price
Middle English
pris
from
Old French
from
Latin
pretium
; see
per-
5
in Indo-European roots.
Related Forms:
---
price

---