phase

phase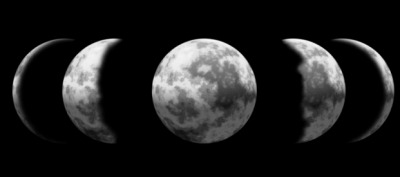 Phases of the moon.
noun
The definition of a phase is a distinct period of time in something's development.

An example of a phase is the final part of a multiple part landscaping project.
An example of a phase is when you can the various shapes of the moon.
An example of phase is a period of time during which you are a teenager when you fight with your parents all the time.
verb
To phase is to do something gradually over a period of time.

An example of phase is when you gradually introduce a new product or you phase in the new product over a few years.
---
phase
any of the recurrent stages of variation in the illumination and apparent shape of a moon or a planet
any of the stages or forms in any series or cycle of changes, as in development
any of the ways in which something may be observed, considered, or presented; aspect; side; part: a problem with many phases

Chem.

a solid, liquid, or gaseous homogeneous form existing as a distinct part in a heterogeneous system: ice is a phase of HO

Physics

the fractional part of a cycle through which an oscillation, as of light or sound waves, has advanced, measured from an arbitrary starting point

Zool.

any of the characteristic variations in color of the skin, fur, plumage, etc. of an animal, according to season, age, etc.
Origin of phase
Modern Latin
phasis
from Classical Greek from
phainesthai,
to appear, akin to
phainein:
see fantasy
transitive verb
phased

,

phas′ing
to plan, introduce, or carry out in phases, or stages: often with in or into
to put in phase
in (or out of) phase
in (or not in) a state of exactly parallel movements, oscillations, etc.; in (or not in) synchronization
phase out
to bring or come to an end, or withdraw from use, by stages
transitive verb
phased

,

phas′ing
faze
---
phase
noun
A distinct stage of development: "The American occupation of Japan fell into three successive phases" ( Edwin O. Reischauer )
A temporary manner, attitude, or pattern of behavior: just a passing phase.
An aspect; a part: We must reconsider every phase of the operation.
Astronomy

a. One of the cyclically recurring apparent shapes of the visibly illuminated portion of the moon or a planet.

b. The relative configuration, measured in angular units such as degrees or radians, of two orbiting bodies that periodically eclipse.

Physics

a. A particular stage in a periodic process or phenomenon.

b. The fraction of a complete cycle elapsed as measured from a specified reference point and often expressed as an angle.

Chemistry

a. Any of the forms or states, solid, liquid, gas, or plasma, in which matter can exist, depending on temperature and pressure.

b. A discrete homogeneous part of a material system that is mechanically separable from the rest, as is ice from water.

Biology A characteristic form, appearance, or stage of development that occurs in a cycle or that distinguishes some individuals of a group: the white color phase of a weasel; the swarming phase of locusts.
transitive verb
phased, phas·ing, phas·es
To plan or carry out systematically by phases.
To set or regulate so as to be synchronized.
Phrasal Verbs:
phase in
To introduce, one stage at a time.
phase out
To bring or come to an end, one stage at a time.
Origin of phase
Back-formation from
New Latin
phasēs
phases of the moon
from
Greek
phaseis
pl. of
phasis
appearance
from
phainein
to show
; see
bhā-
1
in Indo-European roots.
Related Forms:
---
phase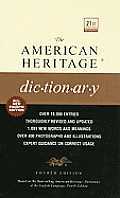 phase
aspect
facet
angle
2
side
These nouns refer to a particular or possible way of viewing something, such as an object or a process:
Phase
refers to a stage or period of change or development:
"A phase of my life was closing tonight, a new one opening tomorrow"
(Charlotte Brontë).
Aspect
is the way something appears at a specific vantage point:
considered all aspects of the project.
A
facet
is one of numerous aspects:
studying the many facets of the intricate problem.
Angle
suggests a limitation of perspective, frequently with emphasis on the observer's own point of view:
the reporter's angle on the story.
Side
refers to something having two or more parts or aspects:
"Much might be said on both sides"
(Joseph Addison).
---

---
phase - Computer Definition

In a periodic function such as the cyclic variation of an electromagnetic waveform, a relative measurement that describes the relationship between the positions of a signal at two instants in time. In other words, phase is a measurement of the relative position of a waveform at a significant instant of the signal relative to a time scale. Phase is measured in degrees (
---