leg

leg.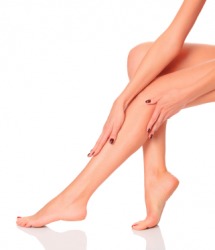 A woman's legs.
noun
The definition of a leg is a part of the body used to stand and walk or a support at the bottom of a piece of furniture.

An example of leg is the part of the body that humans move to walk.
An example of leg is one of the four supports that touch the floor on a chair.
---
leg
one of the parts of the body by means of which animals stand and walk, specif., in human beings,

one of the lower limbs

Anat.

the part of either lower limb from the knee to the foot

a cut of meat consisting of the leg or its lower part
the part of slacks, a stocking, etc. that covers the leg
anything that resembles a leg in shape or use; specif.,

a bar or pole used as a support or prop
any of the supports of a piece of furniture
any of the branches of a forked or jointed object

the run made by a sailing vessel on one tack
any of the stages of a journey or other course
[pl.]

Slang

a sustained ability to attract audiences: said as of a film

Cricket

that part of the field which lies to the left and back of the batsman

Math.

either of the sides of a triangle other than its base or, in a right triangle, other than its hypotenuse
Origin of leg
Middle English from Old Norse
leggr
, a leg, limb from Indo-European base an unverified form
lek-
, limb from source Classical Latin
lacertus
, muscle,
lacerta
, lizard
intransitive verb
legged

,

leg′ging
Informal
to walk or run: chiefly in the phr.
leg it
get up on one's hind legs
Informal
to become assertive, belligerent, etc.
not have a leg to stand on
Informal
to have absolutely no defense, excuse, or justification
on one's last legs
Informal
not far from exhaustion, death, breakdown, etc.
pull someone's leg
Informal
to tease or fool someone, esp. in a playful manner
stretch one's legs
to walk, esp. after sitting a long time
legal
legato
legislative
legislature
---
leg
noun
a. One of the limbs or appendages that an animal uses for locomotion or support.

b. One of the lower or hind limbs in humans and other primates.

c. The part of the limb between the knee and foot in vertebrates.

d. The back part of the hindquarter of a meat animal.

A supporting part resembling a leg in shape or function.
One of the branches of a forked or jointed object.
The part of a garment, especially of a pair of pants, that covers the leg.
Mathematics Either side of a right triangle that is not the hypotenuse.
A stage of a journey or course, especially:

a. Nautical The distance traveled by a sailing vessel on a single tack.

b. The part of an air route or a flight pattern that is between two successive stops, positions, or changes in direction.

c. One of several contests that must be successfully completed in order to determine the winner of a competition.

d. Sports One stretch of a relay race.

legs The narrow streams of swirled wine or spirits that run slowly down along the inside of a glass, often believed to indicate that the liquid is full-bodied.
legs Slang The ability to last or sustain success, especially by appealing to an audience: a blockbuster movie that has legs.
intransitive verb
legged, leg·ging, legs
Informal
To go on foot; walk or run. Often used with the indefinite it : Because we missed the bus, we had to leg it across town.
Origin of leg
Middle English
from
Old Norse
leggr
leg
leg.
---
leg

Noun
(plural legs)
The lower limb of a human being or animal that extends from the groin to the ankle.

Dan won't be able to come to the party, since he broke his leg last week and is now on crutches.

A part of garment, such as a pair of trousers/pants, that covers a leg.

The left leg of these jeans has a tear.

A stage of a journey, race etc.

After six days, we're finally in the last leg of our cross-country trip.

(nautical) A distance that a sailing vessel does without changing the sails from one side to the other.
(nautical) One side of a multiple-sided (often triangular) course in a sailing race.
(sports) A single game or match played in a tournament or other sporting contest.
One of the two sides of a right triangle that is not the hypotenuse.
A rod-like protrusion from an inanimate object, supporting it from underneath.

the legs of a chair or table

(UK, slang, archaic) A disreputable sporting character; a blackleg.
An extension of a steam boiler downward, in the form of a narrow space between vertical plates, sometimes nearly surrounding the furnace and ash pit, and serving to support the boiler; called also water leg.
In a grain elevator, the case containing the lower part of the belt which carries the buckets.
Verb
(third-person singular simple present legs, present participle legging, simple past and past participle legged)
To remove the legs from an animal carcass.
To build legs onto a platform or stage for support.
Origin
From Middle English leg, from Old Norse leggr ("leg, calf, bone of the arm or leg, hollow tube, stalk"), from Proto-Germanic *lagjaz, *lagwijaz ("leg, thigh"), from Proto-Indo-European *(ǝ)lak-, *lÄ"k- ("leg; the main muscle of the arm or leg"). Cognate with Scots leg ("leg"), Icelandic leggur ("leg, limb"), Norwegian legg ("leg"), Swedish lägg ("leg, shank, shaft"), Danish læg ("leg"), Lombardic lagi ("thigh, shank, leg"), Latin lacertus ("limb, arm"), Persian لنگ (leng).
---
leg - Computer Definition

A segment or portion of an end-to-end path associated with a call. For example, an international voice telephone call via the public switched telephone network (PSTN) has an originating leg supported by a local exchange carrier (LEC) in one nation, a terminating leg supported by a LEC in another nation, and an international leg supported by an interexchange carrier (IXC) that interconnects the two national LECs. See also IXC, LEC, and PSTN.
---