page

page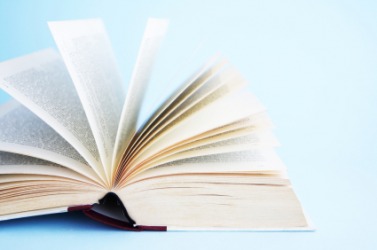 Pages of a book.
noun
The definition of a page is one side of something printed.

An example of page is the third piece of paper in a novel.
verb
Page is defined as to add numbers to pieces of paper, to flip through reading material, a request for response from someone over a public address system or a young assistant to an important person.

An example of page is to put the numbers 1 through 300 on the pieces of paper in a book.
An example of page is to go through a magazine.
An example of page is a grocery clerk requesting the parents of a lost child to pick up the child at a specific location in the store.
An example of page is the group of youths that deliver messages to congressmen and congresswomen.
---
page
one side of a leaf of a book, newspaper, letter, etc.
the printing or writing on such a leaf, often with reference to the particular contents: the sports pages
an entire leaf in a book, etc.

[often pl.] a record of events: the pages of history
an event or series of events that might fill a page: a colorful page in his life

Comput.

a unit of memory, consisting of one or more blocks
Web page

Printing

the type set for printing a page
Origin of page
French from Classical Latin
pagina,
a page from base of
pangere,
to fasten: see peace
transitive verb
paged

,

pag′ing
paginate
to turn pages as in scanning (through a book, magazine, etc.)
on the same page
Informal
in agreement or in a harmonious working relationship
take a page from
Informal
to follow the example of; imitate
Historical

a boy training for knighthood, who attended a knight
a boy attendant or servant, esp. one serving a person of high rank, as at court
a young person, often in uniform, who runs errands, carries messages, etc., as in a legislature or hotel
Origin of page
Old French from uncertain or unknown; perhaps or akin to Italian
paggio
from Classical Greek
paidion,
boy, diminutive of
pais:
see pedo-
transitive verb
paged

,

pag′ing
to attend as page
to try to find, summon, or notify (a person) by calling out the person's name, as a hotel page does, signaling with an electronic device, as a beeper, etc.
Page
1855-1918; U.S. journalist, editor, & diplomat
---
page
noun
a. A side of a sheet of paper, as in a book or newspaper: tore a page from the book.

b. The writing or printing on one side of a page.

c. The type set for printing one side of a page.

A noteworthy or memorable event: a new page in history.
Computers A webpage.
Computers A quantity of memory storage equal to between 512 and 4,096 bytes.
pages A source or record of knowledge: in the pages of science.
verb
paged, pag·ing, pag·es
verb
transitive
To number the pages of; paginate: page a manuscript.
verb
intransitive
To turn pages: page through a magazine.
Origin of page
Middle French
from
Old French
from
Latin
pāgina
; see
pag-
in Indo-European roots.
Related Forms:
noun
A boy who acted as a knight's attendant as the first stage of training for chivalric knighthood.
A youth in ceremonial employment or attendance at court.

a. One who is employed to run errands, carry messages, or act as a guide in a hotel, theater, or club.

b. One who is similarly employed in the US Congress or another legislature.

A boy who holds the bride's train at a wedding.
transitive verb
paged, pag·ing, pag·es
To summon or call (a person) by name.
To contact (someone) by sending a message to his or her pager: The doctor was paged during dinner.
To attend as a page.
Origin of page
Middle English
from
Old French
of unknown origin
---
page

Verb
(third-person singular simple present pages, present participle paging, simple past and past participle paged)
(intransitive, often with "through") To turn several pages of a publication.

The patient paged through magazines while he waited for the doctor.
Origin
Via Old French from Latin pāgina.
Verb
(third-person singular simple present pages, present participle paging, simple past and past participle paged)
To attend (someone) as a page.

To call (somebody) using a public address system so as to find them.

An SUV parked me in. Could you please page its owner?
Origin
From Old French page, possibly via Italian paggio, from Late Latin pagius ("servant"), probably from Ancient Greek παιδίον (paidion, "boy, lad"), from παῖς (pais, "child"); some sources consider this unlikely and suggest instead Latin pagus ("countryside"), in sense of "boy from the rural regions". Used in English from the 13th century onwards.
---
page - Computer Definition

Of uncertain origin, but likely from the Greek paidion, a diminutive of pais, and meaning littleboy or slave boy.To find, notify, or summon someone by using a loudspeaker system or radio system comprising a base station and small terminals known as pagers or beepers. Such systems have largely replaced human pages, who were young, uniformed attendants who performed tasks such as running errands and carrying messages in a hotel or legislature. Historically, pages were apprenticed to knights as an initial phase of their training for the knighthood. See also pager and paging system.
From the Latin pagina, meaning fastened together and referring to strips of papyrus fastened together, as in a book. See home page.
---
(1) A segment of a running program that is transferred back and forth between memory and disk (memory for execution and disk for temporary storage). See virtual memory.
(2) A Web page, which is a single HTML file and related multimedia files. See World Wide Web.
(3) A printed page; for example, an 8.5 x 11" sheet of paper.
(4) In videotex systems, a transmitted frame.
---