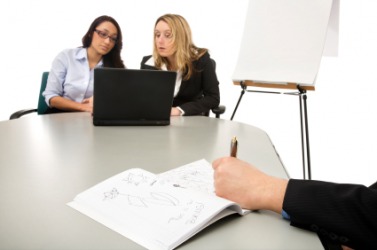 A man doodles during a meeting.
noun
The definition of a doodle is a casual or rough drawing made without much thought.

A little picture of a house you made on the back of a napkin without a lot of thought going into it is an example of a doodle.
verb
Doodle is defined as to casually scribble or draw.

If you make circles with your pen aimlessly during a boring lecture, this is an example of when you doodle.
---
doodle
intransitive verb
-·dled

,

-·dling
to move aimlessly or foolishly; dawdle
to scribble or draw aimlessly or nervously, esp. when the attention is elsewhere; make doodles

Informal

to play music in a casual, informal way
Origin of doodle
German
dudeln
, to play (the bagpipe), hence to trifle, dawdle ( from Polish
dudli?
from
dudy
, a bagpipe from Turkish
duduk
, a flute); reinforced by echoic tootle and dawdle
a mark, design, figure, etc. made in doodling
---
doodle
verb
doo·dled, doo·dling, doo·dles
verb
intransitive
To draw or sketch aimlessly, especially when preoccupied.
To kill time; dawdle.
verb
transitive
To draw (figures) while preoccupied.
noun
A figure or design drawn or written absent-mindedly.
Origin of doodle
English dialectal
to fritter away time
perhaps from
doodle
fool
; see
doodlebug
.
Related Forms:
---
doodle

Noun
(plural doodles)
1812, "THE TEARS OF SIR VICARY!!!", The Scourge, 2 March 1812, page 231:

Perceval. Weep on! weep on! thou flouted loon,
Weep on! weep on! thou gowky doodle!

1837, "Carmen Inaugurale", Tait's Edinburgh Magazine, November 1837, page 676:

Courtier, it was thine to bow —
Great Arthur he, and Doodle thou!

(slang, sometimes childish) Penis.
Verb
(third-person singular simple present doodles, present participle doodling, simple past and past participle doodled)
Origin
Influenced by dawdle, from German dudeln ("to play (the bagpipe)"), from dudel ("a bagpipe"), from Czech or Polish dudy ("a bagpipe"), from Turkish düdük ("a flute").
The word doodle first appeared in the early 17th century to mean a fool or simpleton. German variants of the etymon include Dudeltopf, Dudentopf, Dudenkopf, Dude and Dödel. American English dude may be a derivation of doodle.
The meaning "fool, simpleton" is intended in the song title "Yankee Doodle", originally sung by British colonial troops prior to the American Revolutionary War. This is also the origin of the early eighteenth century verb to doodle, meaning "to swindle or to make a fool of". The modern meaning emerged in the 1930s either from this meaning or from the verb "to dawdle", which since the seventeenth century has had the meaning of wasting time or being lazy.
---