noun
The definition of a doodle is a casual or rough drawing made without much thought.

A little picture of a house you made on the back of a napkin without a lot of thought going into it is an example of a doodle.
verb
Doodle is defined as to casually scribble or draw.

If you make circles with your pen aimlessly during a boring lecture, this is an example of when you doodle.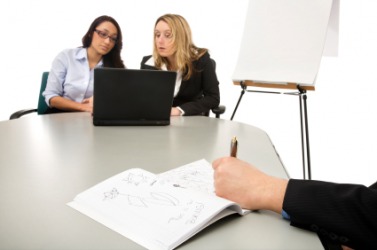 A man doodles during a meeting.
---
doodle definition by Webster's New World
intransitive verb
doodled, doodling
to move aimlessly or foolishly; dawdle
☆ to scribble or draw aimlessly or nervously, esp. when the attention is elsewhere; make doodles
☆

Informal

to play music in a casual, informal way
Origin: German dudeln, to play (the bagpipe), hence to trifle, dawdle (; from Polish dudlić ; from dudy, a bagpipe ; from Turkish duduk, a flute); reinforced by echoic tootle and amp; dawdle
noun
☆ a mark, design, figure, etc. made in doodling
Webster's New World College Dictionary Copyright © 2010 by Wiley Publishing, Inc., Cleveland, Ohio. Used by arrangement with John Wiley & Sons, Inc.
---
doodle definition by American Heritage Dictionary
verb
doo·dled
,
doo·dling
,
doo·dles
verb
, intransitive
To scribble aimlessly, especially when preoccupied.
To kill time.
verb
, transitive
To draw (figures) while preoccupied.
noun
A figure, design, or scribble drawn or written absent-mindedly.
Origin: English dialectal, to fritter away time, perhaps from doodle, fool; see doodlebug.
Related Forms: