inevitable

in·ev·i·ta·ble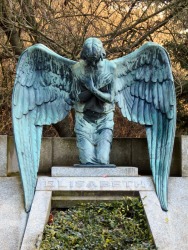 Death is inevitable
adjective
The definition of inevitable is something that is certain to happen.

An example of inevitable is death.
---
inevitable
that cannot be avoided or evaded; certain to happen
Origin of inevitable
Middle English from Classical Latin
inevitabilis
: see in- and evitable
that which is inevitable: often preceded by the
---
inevitable
adjective
Impossible to avoid or prevent; certain to happen. See Synonyms at certain.
Invariably occurring or appearing; predictable: the inevitable changes of the seasons.
Related Forms:
in·ev′i·ta·bil′i·ty in·ev′i·ta·ble·ness

noun
---
inevitable

---