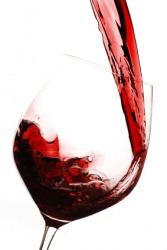 Filling a glass with wine.
---
filling
noun
the act of one that fills
a thing used to fill something else or to supply what is lacking; specif.,

the metal, plastic, etc. inserted by a dentist into a prepared cavity in a tooth
the foodstuff used between the slices of a sandwich, in a pastry shell, etc.

☆ the crosswise threads, or weft, in a woven fabric
---
filling
noun
An act or instance of filling.
Something used to fill a space, cavity, or container: a gold filling in a tooth.
An edible mixture used to fill pastries, sandwiches, or cakes. See Note at frosting.
The horizontal threads that cross the warp in weaving; weft.
---
filling
Adjective
(comparative more filling, superlative most filling)
Verb
Present participle of fill.
---