devil

dev·il

noun
The definition of a devil is someone or something evil, hurtful or wicked.

An example of a devil is Satan from the Christian Bible.
An example of a devil is a tornado that causes death and wreckage.
verb
To devil is to add hot seasonings to chopped food.

An example of devil is to add spices to chopped eggs, called "deviled eggs."
---
devil
Theol.

[oftenD-] the chief evil spirit, a supernatural being subordinate to, and the foe of, God, and the tempter of human beings; Satan: typically depicted as a man with horns, a tail, and cloven feet: with the
any evil spirit; demon

a very wicked or malevolent person
a person who is mischievous, energetic, reckless, etc.
an unlucky, unhappy person: that poor devil
anything that is difficult or is hard to operate, control, understand, etc.

Old-fashioned

printer's devil
any of various machines for tearing things, as paper or rags, to bits
Origin of devil
Middle English
devel
from Old English
deofol
from Ecclesiastical Late Latin
diabolus
from Classical Greek
diabolos
, slanderous (in LXX, Satan; in New Testament , devil) from
diaballein
, to slander, literally , throw across from
dia-
, across +
ballein
, to throw: see ball
transitive verb
-·iled

or

-·illed

,

-·il·ing

or

-·il·ling
Origin of devil

from the notion of heat to prepare (food, often chopped food) with hot seasoning: deviled ham
to tear up (rags, etc.) with a special machine
to annoy; torment; tease
between the devil and the deep (blue) sea
between equally unpleasant alternatives
give the devil his due
to acknowledge the ability or success of even a wicked or unpleasant person
go to the devil
to fall into bad habits; degenerate morally
go to hell!: used in the imperative as an expression of anger or annoyance at someone
play the devil with
Informal
to cause to go awry; upset
raise the devil
to conjure up the devil

Informal

to make a commotion or have a boisterous good time
the devil!
Informal
an exclamation of anger, surprise, negation, etc.: often in such phrases as
the devil you did!
, meaning "did you really?"
---
devil
noun
often Devil In many religions, the major personified spirit of evil, ruler of Hell, and foe of God. Used with the.
A subordinate evil spirit; a demon.
A wicked or malevolent person.
A person: a handsome devil; the poor devil.
An energetic, mischievous, daring, or clever person.
Printing A printer's devil.
A device or machine, especially one having teeth or spikes and used for tearing.
An outstanding example, especially of something difficult or bad: has a devil of a temper.
A severe reprimand or expression of anger: gave me the devil for cutting class.
Informal Used as an intensive: Who the devil do you think you are?
transitive verb
dev·iled, dev·il·ing, dev·ils,
or
dev·illed
dev·il·ling
To season (food) heavily.
To annoy, torment, or harass.
To tear up (cloth or rags) in a toothed machine.
Origin of devil
Middle English
devel
from
Old English
dēofol
from
Latin
diabolus
from
Late Greek
diabolos
from
Greek
slanderer
from
diaballein
to slander
dia-
dia-
ballein
to hurl
; see
gwelə-
in Indo-European roots.
---
devil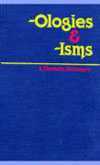 See also demons; evil; god and gods; hell; religion; sin; theology.
adiabolist
a person who denies the existence of the devil.
diabolism
1.
belief in or worship of the devil.
2.
Theology.
an action aided or prompted by the devil; sorcery; witchcraft. —
diabolist
,
n
.
diabology, diabolology
1.
the study of the devil.
2.
devil lore.
Izedism
the beliefs of the Izedis, a Mesopotamian sect said to worship the devil. Also
Yezdism, Yezidism
. —
Izedi, Yezdi, Yezidi,

n.
monodiabolism
belief in the existence of only one devil.
Cf. polydiabolism
.
Pan-Satanism
a Gnostic doctrine that the material world expresses the personality of Satan.
polydiabolism
the belief that many devils exist.
Cf. monodiabolism
.
Satanism
1.
the worship of Satan or evil powers.
2.
a parody of Christian ceremonies in which the devil is worshiped. —
Satanist
,
n.
Satanophany
the appearance of Satan on earth.
Yezdism, Yezidism
Izedism.
---
devil

Noun
(plural devils)
(theology) (the devil or the Devil) The chief devil; Satan.
The bad part of the conscience; the opposite to the angel.
A wicked or naughty person, or one who harbors reckless, spirited energy, especially in a mischievous way; usually said of a young child.
A thing that is awkward or difficult to understand or do.
(euphemistically, with an article, as an intensifier) Hell.
A person, especially a man; used to express a particular opinion of him, usually in the phrases poor devil and lucky devil.
A dust devil.
(dialectical, in compounds) A barren, unproductive and unused area.

devil strip

(cooking) A dish, as a bone with the meat, broiled and excessively peppered; a grill with Cayenne pepper.
Verb
(third-person singular simple present devils, present participle deviling or devilling, simple past and past participle deviled or devilled)
To make like a devil; to invest with the character of a devil.
To finely grind cooked ham or other meat with spices and condiments.
Usage notes
UK usage doubles the l in the inflected forms "devilled" and "devilling"; US usage generally does not.
Origin
From Old English dēofol, from Ancient Greek διάβολος (diabolos, "accuser, slanderer"), also as "Satan" (in Jewish/Christian usage, translating Biblical Hebrew שטן, satán), from διαβάλλω (diaballō, "to slander"), literally "to throw across", from διά (dia, "through, across") + βάλλω (ballō, "throw"). The Old English word was probably adopted under influence of Latin diabolus (itself from the Greek). Other Germanic languages adopted the word independently: compare Dutch duivel, Low German düvel, German Teufel, Swedish djävul (older: djefvul, Old Swedish diævul, Old Norse djǫfull).
Proper noun
(theology) The chief devil; Satan.
---