dependent
[dē pen′dənt, di-]
adjective
The definition of dependent is relying on someone or something else, or a clause that cannot stand alone as a sentence.

An example of dependent is a child to a parent.
An example of dependent is "when the rain fell."
noun
Dependent is defined as someone who relies on someone else for their existence.

An example of a dependent is the child of a man.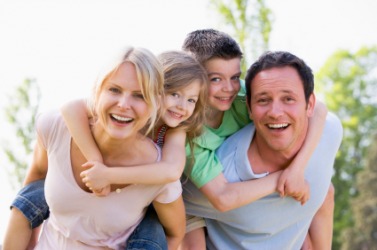 A couple with their two dependents.
---
dependent
adjective
hanging down
influenced, controlled, or determined by something else; contingent
relying (on another) for support or aid
subordinate
addicted
Origin of dependent
Middle English ; from Old French
dependant
; from Classical Latin
dependens
, present participle of
dependere
: see depend
noun
a person who depends on someone else for existence, support, etc.

Obsolete

a subordinate part
---
dependent
adjective
Determined, influenced, or controlled by something else.
Grammar Subordinate to another clause, phrase, or word.
Relying on or requiring the aid or support of another: adult children who are still dependent on their parents.
Compulsively using a drug or other substance or engaging in a given behavior and unable to stop without experiencing withdrawal or other significant physiological or psychological symptoms: dependent on alcohol.
Archaic Hanging down.
noun
also de·pen·dant One who relies on another, especially for financial support.
Related Forms:
---
dependent
Adjective
(comparative more dependent, superlative most dependent)
Relying upon; depending upon.

At that point I was dependent on financial aid for my tuition.

(of Scottish Gaelic, Manx and Irish verb forms) Used in questions, negative sentences and after certain particles and prepositions.
(medicine) Affecting the lower part of the body, such as the legs while standing up, or the back while supine.
Hanging down.

a dependent bough or leaf
Noun
(plural dependents)
(US) One who relies on another for support

With two children and an ailing mother, she had three dependents in all ... (In British English, this meaning is spelt dependant.)

(grammar) An element in phrase or clause structure that is not the head. Includes complements, modifiers and determiners.
(grammar) The aorist subjunctive or subjunctive perfective: a form of a verb not used independently but preceded by a particle to form the negative or a tense form. Found in Greek and in the Gaelic languages.
Origin
Originally dependant, from French dépendant, present participle of dépendre ("to hang down") (in English assimilated to Latin dēpendēntem).
---
dependent - Legal Definition
n
A person relying on another for financial support; a relative for whom a taxpayer may claim an exemption on his income tax return.
---