courage

cour·age

noun
The definition of courage is the bravery and/or strength to do something that could be dangerous.

An example of courage is the ability to stand up to a bully.
---
courage
the attitude of facing and dealing with anything recognized as dangerous, difficult, or painful, instead of withdrawing from it; quality of being fearless or brave; valor

Obs.

mind; purpose; spirit
Origin of courage
Middle English and Old French
corage,
heart, spirit from Classical Latin
cor
, heart
the courage of one's convictions
the courage to do what one thinks is right
---
courage
noun
The state or quality of mind or spirit that enables one to face danger, fear, or vicissitudes with self-possession, confidence, and resolution; bravery.
Origin of courage
Middle English
corage
from
Old French
from
Vulgar Latin
corāticum
from
Latin
cor
heart
; see
kerd-
in Indo-European roots.
---
courage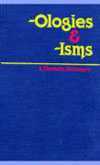 ---
courage

Verb
(third-person singular simple present courages, present participle couraging, simple past and past participle couraged)
(obsolete) To encourage. [15th-17th c.]
---