category

cat·e·go·ry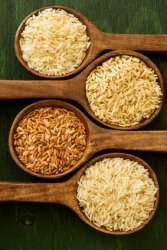 These belong in the grain category.
noun
The definition of a category is any sort of division or class.

An example of category is food that is made from grains.
---
category
noun
pl.
-·ries
a class or division in a scheme of classification

Logic

any of the various basic concepts into which all knowledge can be classified
Origin of category
Late Latin
categoria
from Classical Greek
kat?goria
from
kat?gorein
, to accuse, assert, predicate from
kata-
, down, against +
agoreuein
, to declaim, address an assembly from
agora
, agora
---
category
noun
pl.
cat·e·go·ries
A specifically defined division in a system of classification; a class.
A general class of ideas, terms, or things that mark divisions or coordinations within a conceptual scheme, especially:

a. Aristotle's modes of objective being, such as quality, quantity, or relation, that are inherent in all things.

b. Kant's modes of subjective understanding, such as singularity, universality, or particularity, that organize perceptions into knowledge.

c. A basic logical type of philosophical conception in post-Kantian philosophy.

Linguistics

a. A property or structural unit of a language, such as a part of speech or a type of phrase.

b. A specific grammatical defining property of a linguistic unit or class, such as number or gender in the noun and tense or voice in the verb.

Mathematics A class of objects, together with a class of morphisms between those objects, and an associative composition rule for those morphisms. Categories are used to study a wide variety of mathematical constructions in a similar way.
Origin of category
French
catégorie
from
Old French
from
Late Latin
catēgoria
class of predicables
from
Greek
katēgoriā
accusation, charge
from
katēgorein
to accuse, predicate
kat-, kata-
down, against
; see
cata-
.
agoreuein
ēgor-
to speak in public
(
from
agorā
marketplace, assembly
; see
ger-
in Indo-European roots.)
---
category

Noun
(plural categories)
A group, often named or numbered, to which items are assigned based on similarity or defined criteria.

This steep and dangerous climb belongs to the most difficult category.
I wouldn't put this book in the same category as the author's first novel.

(mathematics) A collection of objects, together with a transitively closed collection of composable arrows between them, such that every object has an identity arrow, and such that arrow composition is associative.

One well-known category has sets as objects and functions as arrows.
Just as a monoid consists of an underlying set with a binary operation "on top of it" which is closed, associative and with an identity, a category consists of an underlying digraph with an arrow composition operation "on top of it" which is transitively closed, associative, and with an identity at each object. In fact, a category's composition operation, when restricted to a single one of its objects, turns that object's set of arrows (which would all be loops) into a monoid.
terms etymologically related to "category"
Origin
From Middle French categorie, from Late Latin categoria ("class of predicables"), from Ancient Greek κατηγορία (kategoria, "head of predicables").
---
category - Computer Definition

---