bias

bi·as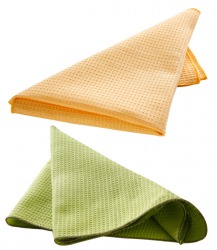 An example of bias would be the folds of these napkins.
adjective
The definition of bias is something that is diagonal or slanting.

An example of bias is a fold in a fabric dinner napkin.
noun
A bias is defined as a line sewn or cut diagonally across fabric.

An example of bias is cutting a skirt on the diagonal so that it flows freely when worn.

Bias is a tendency to mentally lean in a certain direction.

An example of bias is a democrat preferring "leftist" ideals.
---
bias
noun
pl.
bi′ases
a line, cut or sewn diagonally across the weave of cloth, as in making seams, binding tape, etc.
a mental leaning or inclination; partiality; bent
in lawn bowling,

the bulge in the side of the ball (the bowl) that causes it to roll in a curve
this curve or tendency to curve
the force causing this

Electronics

a high-frequency signal or tone added to a tape during the recording process so as to reduce distortion and increase frequency response

Radio

the fixed voltage applied to an electrode circuit to control the mode of operation, usually measured with the cathode voltage as reference

Statistics

any systematic error contributing to the difference between statistical values in a population and a sample drawn from it
Origin of bias
Middle French
biais,
a slope, slant from Old French from Old Provençal from uncertain or unknown; perhaps
transitive verb
-·ased

or

-·assed

,

-·as·ing

or

-·as·sing
to cause to have a bias; influence; prejudice

Radio

to apply a bias to (an electrode)
on the bias
diagonally; obliquely; specif., cut or sewn diagonally across the weave
---
bias
noun
A line going diagonally across the grain of fabric: Cut the cloth on the bias.

a. A preference or an inclination, especially one that inhibits impartial judgment.

b. An unfair act or policy stemming from prejudice.

A statistical sampling or testing error caused by systematically favoring some outcomes over others.
Sports

a. A weight or irregularity in a ball that causes it to swerve, as in lawn bowling.

b. The tendency of such a ball to swerve.

The fixed voltage applied to an electrode.
adjective
Slanting or diagonal; oblique: a bias fold.
transitive verb
bi·ased, bi·as·ing, bi·as·es,
or
bi·assed
bi·as·sing
bi·as·ses
To influence in a particular, typically unfair direction.
To apply a small voltage to (a grid).
Origin of bias
French
biais
slant
from
Provençal
perhaps ultimately from
Greek
epikarsios
slanted
; see
sker-
1
in Indo-European roots.
---
bias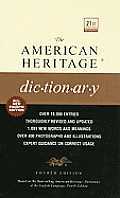 bias
color
jaundice
prejudice
warp
These verbs mean to influence unfavorably or detrimentally:
His experiences biased his outlook. Your misbehavior has colored my opinion of you. Dishonest leaders have jaundiced her view of politics. Lying has prejudiced the public against them. Bitterness has warped your judgment.
See Also Synonyms at
incline
,
predilection
.
---

Noun
(countable and uncountable, plural biases or biasses)
(countable, uncountable) inclination towards something; predisposition, partiality, prejudice, preference, predilection
(countable, textiles) A wedge-shaped piece of cloth taken out of a garment (such as the waist of a dress) to diminish its circumference.
(electronics) a voltage or current applied for example to a transistor electrode
(statistics) the difference between the expectation of the sample estimator and the true population value, which reduces the representativeness of the estimator by systematically distorting it
Verb
(third-person singular simple present biases or biasses, present participle biasing or biassing, simple past and past participle biased or biassed)
To place bias upon; to influence.

Our prejudices bias our views.
Adjective
(comparative more bias, superlative most bias)
Inclined to one side; swelled on one side.

Cut slanting or diagonally, as cloth.
Adverb
(not comparable)
In a slanting manner; crosswise; obliquely; diagonally.

to cut cloth bias
Origin
From Middle French biasis, from Old Provençal biais ("way, angle, slant").
Proper noun
One of the Seven Sages of Greece from Priene living in the 6th century BC.
Origin
From Ancient Greek Βίας (Bias).
---
bias - Computer Definition
A voltage applied to the gate (or base) of a transistor or vacuum tube, which causes the device to operate in its conductive state. When the control voltage (input voltage) is applied to the gate, it is added to the bias, causing the resultant voltage to be higher or lower, based on the sum of the two. Forward and Reverse Bias Forward bias is a voltage that brings the transistor or tube into or closer to its conductive state. For example, if the gate requires positive voltage to conduct, forward biasing adds positive voltage. In contrast, reverse bias holds the device in a non-conductive state until the sum of the control voltage and bias is sufficient to bring it to the conductive state. For example, if the gate requires positive voltage to conduct, reverse biasing adds negative voltage. Bias is widely used in analog devices, such as an audio amplifier, to keep the input voltage constantly within the conductive region of the transistor or tube. It is also used in digital circuits to reach a certain threshold and open or close the switch faster.
---
bias - Legal Definition
n
A mental tendency, inclination, preconception, prejudice, taint.
---