benign

be·nign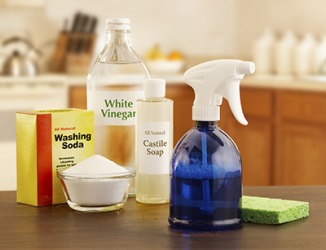 Eco-friendly cleaning products are a good choice to use because they have a benign impact on the environment.
adjective
The definition of benign is something good, kind or not dangerous.

A non-cancerous tumor is an example of a benign growth.
Earth friendly cleaning products are an example of benign reactions to the environment.
---
benign
good-natured; kindly
favorable; beneficial

Med.

doing little or no harm; not malignant; specif., not cancerous: benign tumors
Origin of benign
Middle English and Old French
benigne
from Classical Latin
benignus,
good, literally , well-born from
bene
, well (cf. sense development of gentle) +
genus
, birth: see genus
---
benign
adjective
a. Having little or no detrimental effect; harmless: a benign chemical; benign indifference.

b. Of no danger to health; not malignant or disease-causing: a benign tumor.

Tending to exert a beneficial influence; favorable: a policy with benign consequences for the economy.

a. Gentle or kind: "a world regarded as the creative product of a benign God" ( Nicholas Rescher )

b.

Showing gentleness or kindness:

a benign smile.

See Synonyms at

kind1

.
Origin of benign
Middle English
benigne
from
Old French
from
Latin
benignus
; see
genə-
in Indo-European roots.
Related Forms:
---
benign

---