unkind

un·kind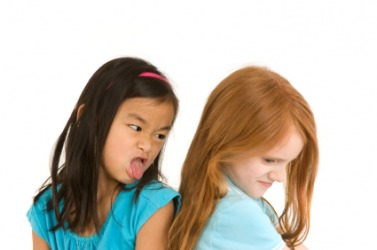 This girl is being unkind to the other.
adjective
The definition of unkind is cruel or inconsiderate of others.

An example of someone unkind is a very strict, mean school principal.
An example of something unkind is a person taking a treat from the hand of a child.
---
unkind
not kind; specif.,
not sympathetic to or considerate of others
harsh, severe, cruel, rigorous, etc.
---
unkind
adjective
un·kind·er, un·kind·est
Lacking kindness; inconsiderate or unsympathetic.
Harsh; severe: unkind winters.
Related Forms:
---
unkind

Origin
From un- +"Ž kind.
---