tool

tool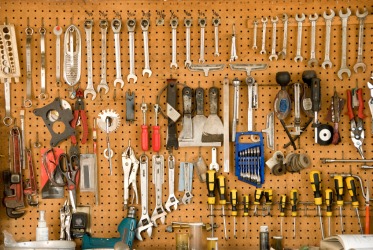 A whole wall of tools.
noun
The definition of a tool is a device with a specific purpose.

A hammer, paintbrush, computer and wrench are each an example of a tool.
---
tool
any implement, instrument, or utensil held in the hand and used to form, shape, fasten, add to, take away from, or otherwise change something by cutting, hitting, digging, rubbing, etc.: knives, saws, hammers, shovels, rakes, etc. are tools

any similar instrument that is the working part of a power-driven machine, as a drill, band-saw blade, etc.
the whole machine; machine tool

anything that serves in the manner of a tool; a means: books are a scholar's tools
a person used to accomplish another's purposes, esp. when these are illegal or unethical; dupe; stooge

Slang

the penis: somewhat vulgar

Law

any instrument or device necessary to one's profession or occupation

in full

tools of one's trade
Origin of tool
Middle English
toole
from Old English
tol
, akin to Old Norse
tol
from uncertain or unknown; perhaps Indo-European base an unverified form
deu-
from source taw
to form, shape, or work with a tool
to provide tools or machinery for (a factory, industry, etc.): often with up

to drive (a vehicle)
to convey (a person) in a vehicle

to impress letters or designs on (leather, a book cover, etc.) with special tools
to use a tool or tools
to get or install the tools, equipment, etc. needed: often with up

Informal

to ride in or drive a vehicle, often, specif., in a leisurely or careless manner: often with around or about
---
tool
noun
A device, such as a saw, shovel, or drill, used to perform or facilitate manual or mechanical work.

a. A machine, such as a lathe, used to cut and shape machine parts or other objects.

b. The cutting part of such a machine.

Something regarded as necessary to the carrying out of one's occupation or profession: Words are the tools of our trade.
Something used in the performance of an operation; an instrument: "Modern democracies have the fiscal and monetary tools … to end chronic slumps and galloping inflations" ( Paul A. Samuelson )
Vulgar Slang The penis.
A person used to carry out the designs of another; a dupe.

a. A bookbinder's hand stamp.

b. A design impressed on a book cover by such a stamp.

Computers A utility program.
verb
tooled, tool·ing, tools
verb
transitive
To form, work, or decorate with a tool.
To ornament (a book cover) with a bookbinder's tool.
Slang To drive (a vehicle): tooled the car at 80 miles an hour.
verb
intransitive
To work with a tool.
Slang To drive or ride in a vehicle: tooled up and down the roads.
Phrasal Verbs:
tool up
To provide an industry or a factory with machinery and tools suitable for a particular job.
Origin of tool
Middle English
from
Old English
tōl
possibly from
Old Norse
tool
tooled leather
---
tool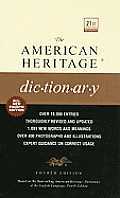 tool
instrument
implement
utensil
appliance
These nouns refer to devices used in the performance of work.
Tool
applies broadly to a device that facilitates work; specifically it denotes a small manually operated device:
a box full of tools for bike repair.
Instrument
refers especially to a relatively small precision tool used by trained professionals:
sterilized the scalpel and the other instruments.
Implement
is the preferred term for tools used in agriculture and certain building trades:
rakes, hoes, and other implements.
Utensil
often refers to an implement used in a household, especially in the kitchen:
cooking utensils hung by the stove.
Appliance
most frequently denotes a power-driven device that performs a specific function:
a store selling toasters and other appliances.
---

Noun
(plural tools)
A mechanical device intended to make a task easier.

Hand me that tool, would you?   I don't have the right tools to start fiddling around with the engine.

Equipment used in a profession, e.g., tools of the trade.

These are the tools of the trade.

Something to perform an operation; an instrument; a means.
(computing) A piece of software used to develop software or hardware, or to perform low-level operations.

The software engineer had been developing lots of EDA tools.   a tool for recovering deleted files from a disk

A person or group which is used or controlled, usually unwittingly, by another person or group.

He was a tool, no more than a pawn to her.

(slang) Penis.
(by extension, slang, pejorative) An obnoxious or uptight person.

He won't sell us tickets because it's 3:01, and they went off sale at 3. That guy's such a tool.
Verb
(third-person singular simple present tools, present participle tooling, simple past and past participle tooled)
To work on or shape with tools, e.g., hand-tooled leather.
To equip with tools.
To work very hard.
(slang) To put down another person (possibly in a subtle, hidden way), and in that way to use him or her to meet a goal.

Dude, he's not your friend. He's just tooling you.

(volleyball) To intentionally attack the ball so that it deflects off a blocker out of bounds.
(UK, slang, dated) To drive (a coach, etc.)
Origin
From Middle English tool, from Old English tōl ("tool, implement, instrument", literally "that with which one prepares something"), from Proto-Germanic *tōlÄ… ("tool"), from Proto-Indo-European *dewǝ- ("to tie to, secure"), equivalent to taw ("to prepare") +"Ž -le (agent suffix). Cognate with Scots tuil ("tool, implement, instrument, device"), Icelandic tól ("tool"), Faroese tól ("tool, instrument"). Related to Old English tāwian ("to make, prepare, or cultivate"); see taw, and tow ("fibres used for spinning").
---
tool - Computer Definition
(1) A program used for software development or system maintenance. Virtually any program or utility that helps programmers or users develop applications or maintain their computers can be called a tool. Examples of programming tools are compilers, interpreters, assemblers, 4GLs, editors, debuggers and application generators. See toolkit.
(2) A program that helps the user analyze or search for data. For example, query and report programs are often called query tools and report tools.
(3) An on-screen function in a graphics program; for example, a line draw, circle draw or brush tool.
(4) A software control panel for setting user preferences. See tools menu.
(5) Sometimes, people will call any software a "tool." For example, the phrase, "there aren't any tools to do that job" means that no application is available to perform the required processing.
---