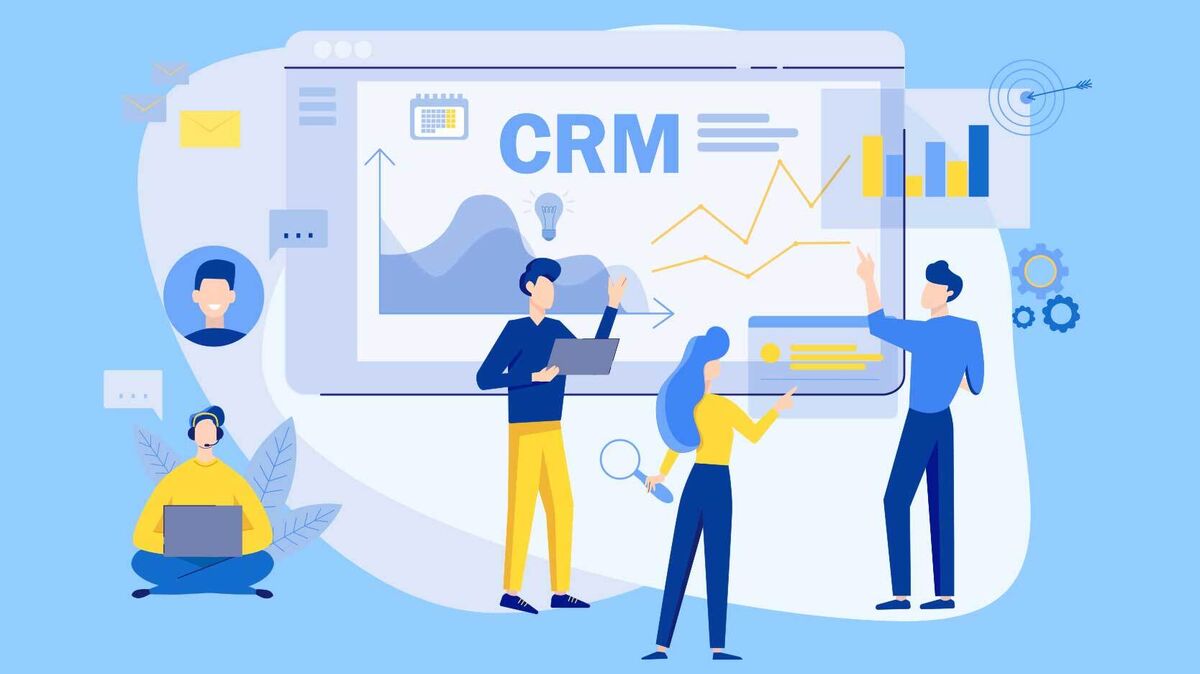 The term "knowledge management" arose in the 1990s. The most important goal of knowledge management is ensuring that an organization's data and information are collected and stored in such a way that makes it effective and efficient for employees or customers to find and use the necessary data.
Understanding Knowledge Management
The primary focus of knowledge management is to ensure that necessary information is captured, stored and distributed in a way that makes it easy for people within an organization to access and use it. Knowledge management is a discipline described by industry expert Duhon described as one "that promotes an integrated approach to identifying, capturing, evaluating, retrieving, and sharing all of an enterprise's information assets."
An organization has different types of information assets. They can include things like policies, procedures, documents, and information that certain employees know but isn't written down anywhere. A knowledge management system (KMS) can help ensure that valuable organizational knowledge isn't lost because an employee who no longer works there is the only one who knew the information or where to find it.

Types of Knowledge Management Systems With Examples
Any kind of information technology system designed to help store, organize and ensure easy retrieval of information is a knowledge management system. There are commercially available KMS applications for some purposes, though many are things that a company's IT team or vendor would create using Access, SQL or other database development tools.
Customer Relationship Management System
A customer relationship management (CRM) system is a software solution designed to keep track of all interactions with customers. CRM technology helps ensure that anyone in a company who needs to interact with a customer has access to key details about the individual's purchase history and past conversations with company representatives. The most sophisticated systems track from the point at which someone becomes a lead through the lifespan of customer relationship with the company.
The Salesforce CRM is among the most comprehensive KM systems focused on tracking customer interactions.
There are a number of marketing automation systems that track sales and marketing campaigns and interactions.
Applicant Tracking System
An applicant tracking system (ATS) is a human resource (HR) KMS focused on recruiting and hiring. This type of system provides a structured, organized way for a company to accept applications online, search those applications by keyword to identify candidates, schedule interviews and manage every aspect of the interviewing, selection and onboarding processes.
Greenhouse is an example of a popular end-to-end applicant tracking system for organizations seeking to streamline this process.
Workable is another example; this particular system also includes functionality to help source candidates in addition to processing applications.
A product that allows a team to work collaboratively on a project is an example of a knowledge management system. These tools have a system of shared files and information that allows everyone on the team to upload and comment on work performed by others.
A software tool like Jira is designed to facilitate the workflow of a collaborative project or the work of a team as well as issue tracking.
A project management software tool like Trello helps keep track of a project's process, from the smallest details to overall documentation.
A company may have a database for collecting feedback from customers and employees. The feedback gathered is shared with the organization's design department and other interested parties. All members of the organization would be able to enter feedback into the database.
Depending on the system's set-up and purpose, all customers may be able to enter information or only a select group of customers. An integrated approach would be taken to understanding the shared information and using it to improve the organization's offerings.
Some might use a database to gather input and feedback from product testers or beta testers.
In other cases, data is gathered from a usability study that monitors or seeks input about how a product is being used.
A company developing a new product may conduct research on competitors or hold focus groups to find out what is needed in a specific product or market niches. This information can be entered into a database that contains objective data on market sales potential and indicates what assets and processes the company has in place, which can be used to achieve sales potential, meet customer needs and fill gaps within the marketplace.
A database that tracks the results of customer data collected via quantitative and/or qualitative research is one example.
A database that tracks products offered by competitors, including items, price points and key features and benefits is another example.
A lessons learned database contains information from past projects and business practices. It includes information gathered from people who have tackled a problem in the past. It includes defined problems or situations, actions taken, outcomes, and results. The idea is to gather information that will help keep people from repeating mistakes made in the past when similar problems arise in the future.
Some might use a database to track lessons learned from projects after they are complete.
Audio or video recordings of past project team meetings or virtual collaborations might also be used.
Communities of practice are groups of individuals who discuss problems, opportunities, lessons learned and other information gained from users. As companies grow globally, these communities become more geographically spread out. A good knowledge management system provides these groups with a way to share information in what could be described as a "virtual water cooler" approach. This type of KMS is a powerful tool for creating employee connections.

One example is a centralized resource focused on a specialized topic, such as diversity & inclusion.
Another example is a centralized resource where employees with similar interests can share resources, such as helpful resources for working parents.
An internal knowledge base is a shared organization resource that stores organizational information. It is internal because it is intended to be used only by the employees of an organization. This type of KMS is collaborative, as employees are able to put information into the system as well as to find the information they need in order to be able to do their jobs.
The information an employee enters can be accessed by other members of the organization. It often includes extensive information compiled from more specialized KM systems or tools. This type of system is usually accessible via an organization's intranet or an employee-only website that requires a secure login.
Some companies use a curated, searchable collection of company policies and procedures stored in a content management system (CMS) that employees can access at any time.
Others use an internal, employee-focused frequently asked questions (FAQ) document that is searchable and can be updated at any time.
An external knowledge base functions similar to an internal knowledge base but is intended to be used by people external to the organization. Some require a login so that only verified customers or suppliers have access to the information. Some are open knowledge bases that anyone can access.
A knowledge base that contains information of interest to prospective customers is the type most likely to be open, as a company wants to make it easy for potential buyers to find information about their products. However, even these types of systems often require registration prior to accessing resources. This allows the company to capture contact information to use for marketing and sales purposes.
Some use searchable help tips and/or product information for customers who are in need of assistance or instructions.
You might also see a searchable frequently asked questions directory customers can review 24/7 to quickly get the information they need.
These are only a few examples of the many types of knowledge management systems that companies can use to help store critical business information and ensure that it is accessible to team members or customers who need it.
Knowledge management has become increasingly important in a data-centric and service-focused economy where business intelligence and big data are important keys to competitive advantage. Knowledge management is likely to only continue to become more important in the future. Now that you know what KMS, CRM and ATS stand for, take the time to explore a few more business abbreviations.