surround

sur·round
verb
Surround is defined as to enclose or circle around.

An example of surround is when new redwood trees grow around a fallen tree.
An example of surround is when a fence is placed around the edge of a lot in the city.
---
surround
to cause to be enclosed or encircled: to surround a field with barbed wire

to form an enclosure around; encompass: a wall surrounds the city
to be present on all or nearly all sides of; encircle: lush fields surround the cottage

to enclose with or as with troops, so as to cut off communication or retreat
Origin of surround
Middle English
surrounden,
altered (as if from
sur-,
sur- +
round
) from
surunden,
to overflow from Old French
suronder
from Late Latin
superundare
from Classical Latin
super-
(see super-) +
undare,
to move in waves, rise from
unda,
a wave (see water)
Chiefly Brit.
something serving as a border, etc.
---
surround
transitive verb
sur·round·ed, sur·round·ing, sur·rounds
To extend on all sides of simultaneously; encircle: the magnetic field that surrounds the earth.
To enclose or confine on all sides so as to bar escape or outside communication: The police surrounded the house.
noun
Something, such as fencing or a border, that surrounds: a fireplace surround.

a. The area around a thing or place: inflammation extending to the surround of the eye.

b. often surrounds Surroundings; environment: "It was the country, the flat agricultural surround, that so ravished me" ( Listener )

A method of hunting wild animals by surrounding them and driving them to a place from which they cannot escape.
Origin of surround
Middle English
surrounden
to inundate
from
Old French
suronder
from
Late Latin
superundāre
Latin
super-
super-
Latin
undāre
to rise in waves
(
from
unda
wave
; see
wed-
1
in Indo-European roots.)
---
surround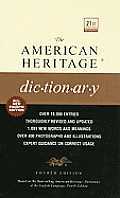 surround
circle
compass
encircle
encompass
environ
gird
1
girdle
ring
1
These verbs mean to lie around and bound on all sides:
Suburbs surround the city. A crown circled the king's head. Fog compassed the mountain peak. A belt encircled her waist. A lake encompassed the island. The desert environed the oases. A deep moat girds the castle. Flower gardens girdled the bird bath. Guests ringed the coffee table.
---

Verb
(third-person singular simple present surrounds, present participle surrounding, simple past and past participle surrounded)
To encircle something or simultaneously extend in all directions.
Origin
Middle English sourrounden, "to submerge, overflow", from Middle French souronder or suronder, from Late Latin superundare, from super + undare, "to rise in waves".
---