engulf

en·gulf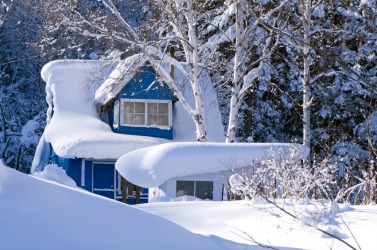 Snow has engulfed this house.
verb
To engulf is defined as to completely cover, surround, or overwhelm.

When snow completely covers the ground, this is an example of a time when snow engulfs the ground.
---
engulf
to swallow up; overwhelm
to plunge, as into a gulf
Origin of engulf
en- + gulf
---
engulf
transitive verb
en·gulfed, en·gulf·ing, en·gulfs
To swallow up or overwhelm by or as if by overflowing and enclosing: The spring tide engulfed the beach houses.
Related Forms:
---
engulf

Verb
(third-person singular simple present engulfs, present participle engulfing, simple past and past participle engulfed)
To overwhelm.

Desperation engulfed her after her daughter's death.
---