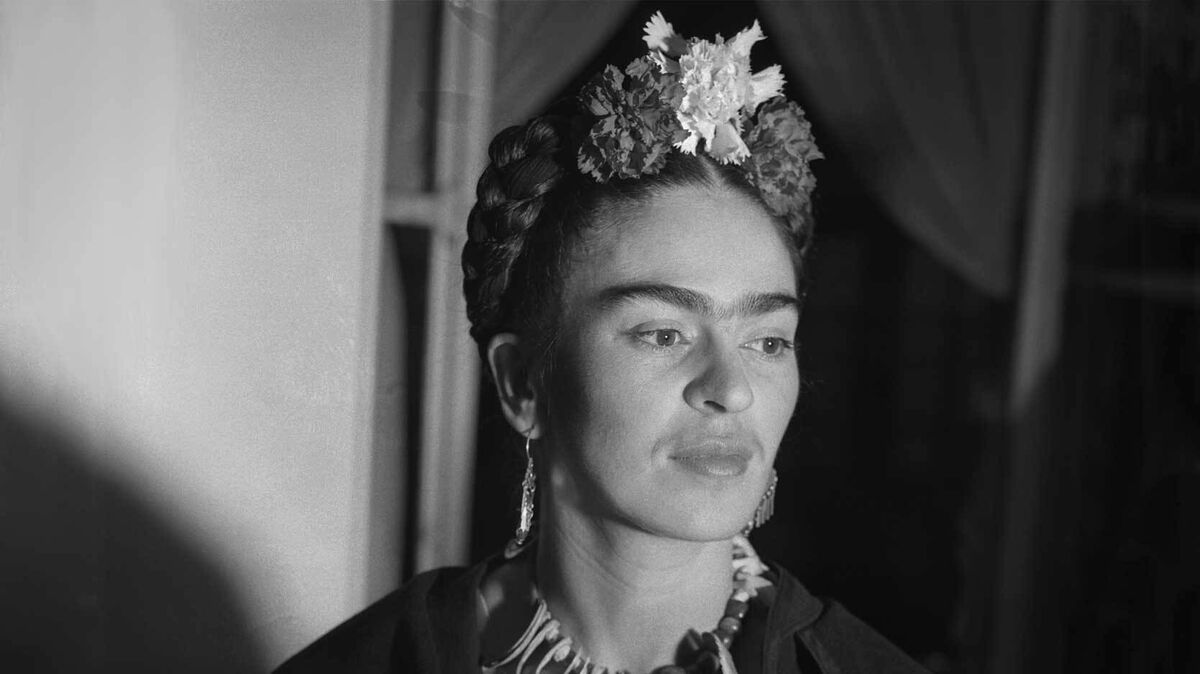 You might recognize the legendary Mexican artist Frida Kahlo from her paintings, her legacy or her name alone. She was a Mexican painter with a complex and fascinating life. Explore more about this innovative painter, feminist and cultural icon by learning more about the woman behind the portraits.
1. Her Birthday Was Deliberately Chosen
Frida Kahlo was born Magdalena Carmen Frida Kahlo y Calderón to German and Spanish-Mexican parents on July 6, 1907. However, she often claimed her birthday was July 7, 1910. This was not to make herself seem younger but to mirror the Mexican revolution, which began in 1910. Kahlo was a political activist throughout her career, and she reflected her beliefs in numerous ways.
2. She Used Her Style to Her Advantage
At age 6, Frida Kahlo contracted polio, leading to visible damage to her right leg. It was noticeably shorter and thinner than her left, leading some children to call her "peg leg." Her right leg also had visible ulcers, which eventually led to the need to amputate her right leg in 1953 due to a gangrene infection.
To cover this, Kahlo took to wearing the long, colorful skirts she's now known for. She used style not only to conceal her legs but to make a statement, turning herself into a living canvas and every outfit into a work of art. Additionally, her skirts were often traditional Mexican garb, which highlighted her heritage and love for her country.
3. A Tragic Accident Led to Painting
Though in her youth Frida Kahlo wanted to be a doctor, a tragic accident changed all that. In 1925, when she was only 18, Kahlo was on board a bus that collided with an oncoming electric streetcar. Miraculously, Kahlo survived, but several of her bones were broken and her pelvis was pierced by a rod. During her months of recovery, she took up painting, beginning her famous love affair with self-portraits. However, this accident left her in constant pain and led to more than 30 surgeries.
Outside of her self-portraits, Frida Kahlo's image endures even now, decades after her death. Her face, as well as that of her husband Diego Rivera, appeared on the 500 pesos note in 2010. The bill marked the 100th anniversary of the Mexican Revolution. It featured the Rivera quote:
"It has been said that the revolution does not need art, but that art needs the revolution. That is not true. The revolution needs revolutionary art."
The peso notes remained in circulation until 2018.
5. She Perfected the Self-Portrait
6. She Was Jailed On Murder Charges
In 1940, Frida Kahlo found herself in jail in Mexico City. Why? Because she was suspected of murdering Leon Trotsky, a Ukrainian-Russian Marxist revolutionary considered to be the architect of the Russian Revolution. Trotsky was forced into exile by Joseph Stalin. Kahlo and her husband, Diego Rivera, were supporters of the Communist party, and Rivera persuaded the Mexican president to grant Trotsky and his wife asylum in Mexico in 1937.
During this time, Kahlo gifted Trotsky a portrait of herself. She and Trotsky were also allegedly lovers, which fueled the controversy surrounding them. Trotsky wound up leaving Kahlo's house in 1939 and was murdered the following year. Kahlo was jailed briefly in connection to the assassination before being cleared and released. The real assassin was Ramón Mercader, a Spanish communist and agent for the Soviet Union.
7. She Married Diego Rivera Twice
Over the course of her life, Frida Kahlo married Diego Rivera twice, the first time in 1929 and the second in 1940. Rivera was a fellow artist and communist, and they spent much of their marriage traveling around Mexico and the United States together.
The marriage, however, was not always a happy one. Rivera was known to be unfaithful, and Kahlo was rumored to have had several affairs with both men and women. They even lived in separate living spaces before their first divorce in 1939, which came after Rivera had an affair with Kahlo's sister Christina. Portraits of the pair, such as "Self-Portrait as Tehunana" and "Diego and I," are testaments to their tumultuous, fascinating relationship.
8. She Turned Her Pain Into Art
Kahlo's bus accident in her teens made it highly unlikely that she would be able to have children. She tried on multiple occasions to beat the odds, but was unable to carry a pregnancy. She depicted these struggles in "Frida in the Caesarian Section" as well as an untitled lithograph depicting either a miscarriage or abortion. A particularly famous example was her mural "Henry Ford Hospital" in which she depicted herself having a miscarriage.
In regards to painting, Kahlo said:
"I paint self-portraits because I am so often alone, because I am the person I know best."
9. She Surrounded Herself With Exotic Pets
Frida Kahlo quelled her loneliness with an array of exotic animals that made their way into her paintings. Not only did she paint herself surrounded by monkeys, she also owned numerous unusual furry friends, including spider monkeys, a fawn, an Amazon parrot, an eagle, macaws, parakeets, hens, sparrows, and a rare breed of hairless dog called a Mexican ixquintle, whose ancestry could be traced back to the Aztecs. She loved to surround herself with animals that reflected her MesoAmerican heritage.
11. She Appeared on the Cover of Vogue After Her Death
In 1937, Frida Kahlo was interviewed for and featured in American Vogue. However, it wasn't until 2012 that she appeared on the cover of Vogue in an image taken by Nickolas Muray in 1939. The image features her in her iconic flowing Mexican skirts and shawl, complete with her signature coiffure woven with metallic nosegays. Posed simply in the center of the frame, the image encapsulates Kahlo's colorful, cultural creativity and enduring legacy.
12. Controversy Surrounds Her Death
Six months before her death, Frida Kahlo had to have her right leg amputated. Officially, her cause of death was a pulmonary embolism. However, there is speculation that Kahlo might have overdosed on painkillers. The ominous entry in her journal was, "I hope the exit is joyful — and I hope never to come back."
Frida Kahlo: An Enduring Legacy
Embracing her feminism, heritage and sexuality, she pushed the boundaries of life and turned her pain into beautiful art. Discover more about art history and movements and the enduring legacy of creativity.