sexy

sex·y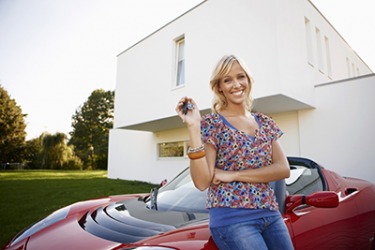 Angela had always wanted to own a sexy sports car.
adjective
The definition of sexy is someone or something that is considered pleasing in a sexual context.

An example of sexy is a very attractive girl, such as a super model.
An example of sexy is lingerie.
An example of sexy is a cool new car.
An example of sexy is the feeling you get when you look at your spouse on your honeymoon in the bedroom for the first time.
---
sexy
adjective
sex′i·er

,

sex′i·est
Informal

exciting or intended to excite sexual desire

Slang

exciting, glamorous, etc.
---
sexy
adjective
sex·i·er, sex·i·est
Arousing or tending to arouse sexual desire or interest.
Slang Highly appealing or interesting; attractive: "The recruiting brochures are getting sexier" ( Jack R. Wentworth )
Related Forms:
---
sexy

Adjective
(comparative sexier, superlative sexiest)
(of a person) Having sexual appeal; suggestive of sex.

The participants in the swimsuit competition are all very sexy.

(of a thing or concept) interesting, attractive or appealing.

The manufacturers have launched a sexy new car.
We have some sexy ideas on how to improve sales.

(mathematics) Used to describe prime numbers that differ from each other by six.

(73,79) is a sexy prime pair.
---