sensual

sen·su·al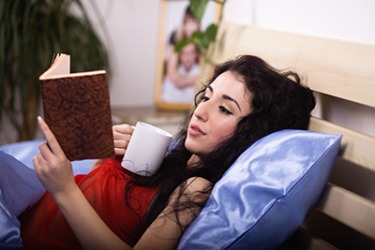 Gia loves the sensual feel of a silk pillowcase and it helps make her hair healthier too.
adjective
The definition of sensual is something that is pleasing to your body and your senses.

An example of sensual is a soft fabric that is enjoyable to touch.
---
sensual
of the body and the senses as distinguished from the intellect or spirit; bodily: sensual pleasures

connected or preoccupied with bodily or sexual pleasures; voluptuous
full of lust; licentious; lewd

resulting from, or showing preoccupation with, bodily or sexual pleasure: a sensual expression
Origin of sensual
Classical Latin
sensualis
from
sensus
, feeling, sense
---
sensual
adjective
a.

Relating to or involving gratification of the senses, especially sexual gratification:

sensual indulgence; sensual desires.

See Synonyms at

sensuous

.

b. Sexually attractive: a sensual mouth.

c. Given to or preoccupied with gratification of the senses.

Relating to or affecting any of the senses or a sense organ; sensory: "Ye soft pipes, play on; / Not to the sensual ear, but more endear'd, / Pipe to the spirit ditties of no tone" ( John Keats )
Related Forms:
---
sensual

Adjective
(comparative more sensual, superlative most sensual)
Inducing pleasurable and/or erotic sensations.

That massage was a very sensual experience!
Origin
From Late Latin sensualis ("endowed with feeling, sensual"), from Latin sensus ("feeling, sense").
---