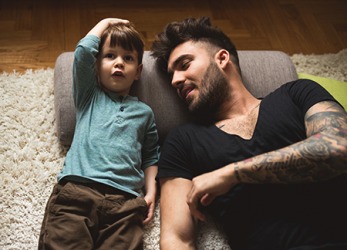 Noah and his father like to make up ridiculous stories about magical creatures in faraway lands.
adjective
The definition of ridiculous is something that clearly can't be true, and that is so silly or foolish as to be worth making fun of.

An example of ridiculous is the idea that the grass is pink and the sky is red.
---
ridiculous
deserving ridicule
Origin of ridiculous
Classical Latin
ridiculosus
( from
ridiculum:
see ridicule) or
ridiculus
---
ridiculous
adjective
Deserving or inspiring ridicule; absurd, preposterous, or silly. See Synonyms at
foolish
.
Origin of ridiculous
From
Latin
rīdiculus
laughable
from
rīdēre
to laugh
Related Forms:
---
ridiculous

Adjective
(comparative more ridiculous, superlative most ridiculous)
---