restrain

re·strain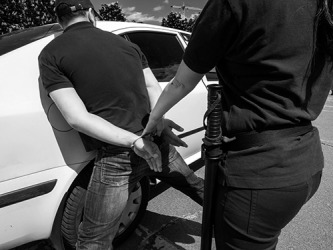 The criminal had to be restrained with handcuffs before transporting him to the police station.
verb
To restrain is defined as to hold back or keep under control.

An example of restrain is someone being put in handcuffs.
---
restrain
to hold back from action; check; suppress; curb
to keep under control
to deprive of physical liberty, as by shackling, arresting, etc.
to limit; restrict
Origin of restrain
Middle English
restreinen
from Old French
restreindre
from Classical Latin
restringere
from
re-,
back +
stringere,
to draw tight: see strict
---
restrain
transitive verb
re·strained, re·strain·ing, re·strains
a. To hold back or keep in check; control: was able restrain his emotions.

b. To prevent (a person or group) from doing something or acting in a certain way: She was restrained from selling the house by her fond memories.

To hold, fasten, or secure so as to prevent or limit movement: hair restrained by a bandana; a child restrained by a seat belt.
Origin of restrain
Middle English
restreinen
from
Old French
restraindre
restreign-
from
Latin
restringere
to bind back
; see
restrict
.
Related Forms:
re·strain′a·ble

adjective
---
restrain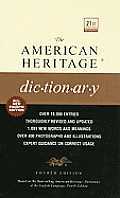 restrain
curb
check
bridle
inhibit
These verbs mean to hold back or keep under control.
Restrain
implies restriction or limitation, as on one's freedom of action:
"a wise and frugal government, which shall restrain men from injuring one another"
(Thomas Jefferson). To
curb
is to restrain as if with reins:
"You might curb your magnanimity"
(John Keats).
Check
implies arresting or stopping, often suddenly or forcibly:
"a light to guide, a rod/To check the erring"
(William Wordsworth). To
bridle
is often to hold in or govern one's emotions or passions:
I tried with all my might to bridle my resentment.
Inhibit
usually connotes a check on one's actions, thoughts, or emotions:
A fear of strangers inhibited his ability to travel.
---

Verb
(third-person singular simple present restrains, present participle restraining, simple past and past participle restrained)
  To control or keep in check.
Origin
Middle French restraindre, from Latin rÄ"stringō ("fasten, tighten")
---