remarkable

re·mark·a·ble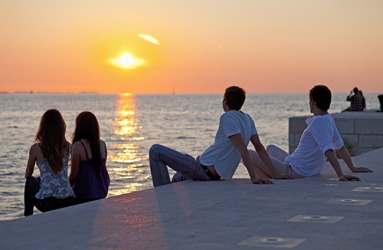 Crowds of people gather at the pier every evening to watch the remarkable sunsets.
adjective
The definition of remarkable is something unusual, extraordinary or worthy of attention.

An example of something that would be described as remarkable is a painting by Picasso.
---
remarkable
worthy of remark or notice
unusual; extraordinary
---
remarkable
adjective
Attracting or worthy of notice, especially for being unusual or extraordinary: a remarkable movie that held my interest.
Related Forms:
---
remarkable

Adjective
(comparative more remarkable, superlative most remarkable)
Worthy of being remarked or noticed; noticeable; conspicuous; hence, uncommon; extraordinary.

He did the crime and will go to jail - the fact that he did not know it was illegal does not enter into it.
"'Tis remarkable, that they talk most who have the least to say." -Prior.

2012 May 9, John Percy, "Birmingham City 2 Blackpool 2 (2-3 on agg): match report", the Telegraph:

With such constant off-field turmoil Hughton's work has been remarkable and this may have been his last game in charge. West Bromwich Albion, searching for a replacement for Roy Hodgson, are firm admirers.
---