n
'n'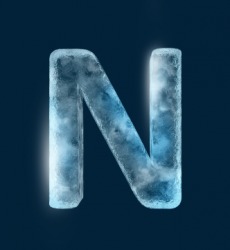 The letter N.
noun
N is the fourteenth letter in the English alphabet.

An example of n is the first letter in the word "natural."
---
n
or N
pl.
the fourteenth letter of the English alphabet: from the Greek nu, a borrowing from the Phoenician
any of the speech sounds that this letter represents, as, in English, the (n) of night
a type or impression for n or N
the fourteenth in a sequence or group

Printing

an en (half an em)
an object shaped like
of n or N
fourteenth in a sequence or group
shaped like
Origin of n

Classical Latin natus born
indefinite number (of)
nail
name
nano-
national
nephew
net
neuter

Physics

neutron
new
nominative
noon
north
northern
note (i.e., endnote or footnote)
noun
number
N
Chess

knight
National
Navy
neutral (on automotive automatic-shift indicators)
newton
no
Norse
North
north
northern
November
N
Avogadro constant: often written N

Chem.

nitrogen
n-
'n'
or 'n
and: an informal spelling: fish 'n' chips, fun 'n' games
né
or ne
born: used before the original name of a man who has changed his name, assumed a pseudonym, etc.: George Orwell né Eric Blair
Origin of né
Fr, past participle of
naître
, to be born: see nee
---
n
or N
noun
pl.
n's
or
N's
also
ns
or
Ns
The 14th letter of the modern English alphabet.
Any of the speech sounds represented by the letter n.
The 14th in a series.
Something shaped like the letter N.
decorative carpet, Napoleonic palace
Imperial laurel leaves surround the letter N on this carpet in the Château de Malmaison.
abbreviation
Grammar neuter
neutron
n Chemistry normal
N
N
abbreviation
Printing en
knight (chess)
needs improvement
newton
nominative
N Chemistry normality

a. north

b. northern
n.
abbreviation
Latin natus (born)
Business net
noun
N.
'n'
or 'n
conjunction
Informal
Contraction of and: scratch 'n' sniff.
---
n
Letter
(lower case, upper case N)
Abbreviations
n or N (See N for more abbreviations.)
(grammar) noun
(grammar) neuter gender
(organic chemistry) normal
Neutral
No
Conjunction
Nonstandard spelling of 'n'.

fish 'n chips
rock 'n roll
Origin
Contraction of and.
Conjunction
Eye dialect spelling of than.
Origin
Contraction of than.
Adjective
Eye dialect spelling of own.
Usage notes
Most commonly seen in his 'n (his own) or our 'n (our own).
Origin
Contraction of own.
Symbol
The molecular formula for nitrogen.
Symbol
(computing) The ASCII control character shift out in caret notation.
Conjunction
Nonstandard spelling of 'n'.
---
n - Computer Definition
One billionth (10 -9 , or 1 / 1,000,000,000 ). A nanometer, or one-billionth of a meter, is the measurement of an optical wavelength.
N
In mathematics, an indefinite whole number. In telecommunications, for example, N
---