mouse

mouse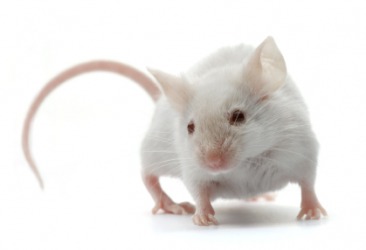 A cute little white mouse.
noun
The definition of a mouse is a rodent in the Muridae or Cricetidae family, a shy person or a small hand-held device used to control the cursor on the computer display.

An example of a mouse is the character Stuart Little.
An example of a mouse is a person who is afraid of anything.
An example of a mouse is a Logitech wireless mouse.
verb
Mouse is defined as to hunt for something, especially mice.

An example of to mouse is for a cat to hunt for dinner.
---
mouse
noun
pl.
any of a large number of small, widespread rodents belonging to various families and having small ears and a long, thin tail, esp., a species (Mus musculus) that commonly infests buildings

Old-fashioned

a girl or young woman: a term of endearment
a timid or spiritless person

Slang

a dark, swollen bruise under the eye; black eye

Origin of mouse

< the shape, motions required for use, and trailing tail-like cord of the earliest devices

Comput.

a small, hand-held device that is moved about on a flat surface in front of a video screen in such a way as to move or position the cursor or part of the display
Origin of mouse
Middle English
mous
from Old English
mus,
akin to German
maus
from Indo-European an unverified form
m?s,
a mouse from source Classical Greek
mys,
Classical Latin
mus,
mouse and
musculus,
muscle
intransitive verb
moused

,

mous′ing
to hunt for or catch mice
to seek about or search for something busily and stealthily
to hunt for

Obs.

to tear or rend as a cat does a mouse
---
mouse
noun
pl.
mice,
a. Any of numerous small rodents of the families Muridae and Cricetidae, such as the house mouse, characteristically having a pointed snout, small rounded ears, and a long naked or almost hairless tail.

b. Any of various similar or related animals, such as the jumping mouse, the vole, or the jerboa.

A cowardly or timid person.
Informal A discolored swelling under the eye caused by a blow; a black eye.
pl. mice, or mous·es Computers A handheld, button-activated input device that when rolled along a flat surface directs an indicator to move correspondingly about a computer screen, allowing the operator to move the indicator freely, as to select operations or manipulate text or graphics.
intransitive verb
moused, mous·ing, mous·es
To hunt mice.
To search furtively for something; prowl.
Phrasal Verbs:
mouse over
To hold a computer pointer over (a particular object or area of a screen) so as to cause a pop-up box to appear or other change to occur.
Origin of mouse
Middle English
mous
from
Old English
mūs
; see
mūs-
in Indo-European roots.
---
mouse

---
mouse - Computer Definition

A palm-sized computer navigation device that enables a user to move it about on a flat surface in order to move a cursor on the monitor.The user can position the cursor over an area of text or a navigation button and click on objects through the use of one or more control buttons on the mouse in order select items or invoke commands.
---
The primary pointing device on a desktop computer. Laptops have the equivalent function in a built-in trackpad, although many users prefer the handheld mouse. Decades ago, it was called a "mouse" because the cord resembled a mouse's tail, and wired mice plug into the USB or PS/2 port. Today, most mice are cordless, using Bluetooth (if in the computer) or by plugging the transceiver that comes with the mouse into the USB port. See USB and PS/2 port. Although CAD and drawing programs, as well as every graphical interface, are designed to be used with a pointing device, many key commands in the OS and business applications are also available. Relative Vs. Absolute Mouse movement is relative. For example, a mouse could be moved along your arm or across your stomach, and the screen cursor would move from its existing location the same angle and distance. In contrast, the mouse-like object on a graphics tablet, which is correctly called a "tablet cursor" or "puck," is often not relative. It contacts the tablet with absolute reference, which means if you place the stylus on the upper left part of the tablet, the screen cursor appears on the upper left side of the screen. See pointing device, scroll mouse, mechanical mouse, optical mouse, Magic Mouse and mickey. Mice Can Be Hazardous to Your Health It is now well known that hours of clicking can strain the wrist (see carpal tunnel syndrome).
---