milk

milk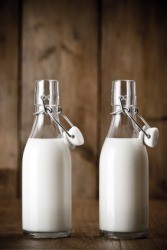 Two bottles of cows milk.
noun
The definition of milk is a white or yellowish liquid that comes out of the nipples of mammals to feed their babies, or the liquid of various plants and fruits.

An example of milk is what women feed their baby when breast feeding.
An example of milk is what cream is made of.
An example of milk is the liquid inside a coconut.
verb
Milk is defined as to remove, obtain or pull out.

An example of milk is a woman telling a man she loves him to get what she wants.
---
milk
a white or yellowish emulsion secreted by the mammary glands of female mammals for suckling their young and usually consisting of fats, proteins, sugars, vitamins, and minerals suspended in water
cow's milk, or, sometimes, that of goats, camels, etc., drunk by humans as a food or used to make butter, cheese, casein products, etc.
any liquid like this, as the juice of various plants or fruits (e.g., coconut milk), or any of various emulsions
Origin of milk
Middle English from Old English
meolc,
akin to Old Norse
mjolk,
German
milch
from Indo-European base an unverified form
mel?-,
to stroke, press out, wipe off, hence to milk (an animal) from source Classical Greek
amelgein,
Classical Latin
mulgere,
to milk
to draw or squeeze milk from the mammary glands of (a cow, etc.)
to extract juice, sap, venom, etc. from
to draw out or drain off; extract: often used fig.

Informal

to exploit
to give milk
to draw milk
giving milk; kept for milking: milk cows
cry over spilt milk
to mourn or regret something that cannot be undone
---
milk
noun
A whitish liquid containing proteins, fats, lactose, and various vitamins and minerals that is produced by the mammary glands of all mature female mammals after they have given birth and serves as nourishment for their young.
The milk of cows, goats, or other animals, used as food by humans.
Any of various potable liquids resembling milk, such as coconut milk or soymilk.
A liquid resembling milk in consistency, such as milkweed sap or milk of magnesia.
verb
milked, milk·ing, milks
verb
transitive
a. To draw milk from the teat or udder of (a female mammal).

b. To draw or extract a liquid from: milked the stem for its last drops of sap.

To press out, drain off, or remove (a liquid): milk venom from a snake.
Informal

a. To draw out or extract something from: milked the witness for information.

b. To obtain money or benefits from, in order to achieve personal gain; exploit: "The dictator and his cronies had milked their country of somewhere between $5 billion and $10 billion" ( Russell Watson )

c. To obtain the greatest possible advantage from (a situation).

d. To get the greatest effect from (a line or scene in a play, for example).
verb
intransitive
To yield or supply milk.
To draw milk from a female mammal.
Origin of milk
Middle English
from
Old English
milc
; see
melg-
in Indo-European roots.
Related Forms:
---
milk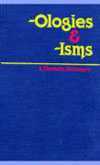 See also cheese; food and nutrition.
galactopoietic
any substance that stimulates the production and flow of milk.
—galactopoietic
,
adj.
lactometer
an instrument for measuring the richness of milk from its specific gravity. Also called
galactometer
.
lactoscope
an instrument for measuring the opacity of milk so that its cream content can be determined.
---
milk

---