industrial
[in dus′trē əl]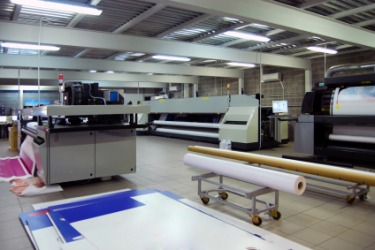 A printing press is industrial equipment.
adjective
The definition of industrial is something relating to a large-scale business or a manufacturing business.

An example of industrial equipment is a printing press.
---
industrial
adjective
having the nature of or characterized by industries
of, connected with, or resulting from industries
working in industries
of or concerned with people working in industries
for use by industries: said of products
Origin of industrial
; from French and amp; ML: French
industriel
; from Medieval Latin
industrialis
noun
a stock, bond, etc. of an industrial corporation or enterprise: usually used in pl.

Rare

a person working in industry
a form of dance music characterized by pulsating rhythms, fragmented vocal lines, and distorted electronic sounds including urban sound effects
---
industrial
adjective
Of, relating to, or resulting from the manufacturing industry: industrial development; industrial pollution.
Having a highly developed manufacturing industry: an industrial nation.
Employed, required, or used in the manufacturing industry: industrial workers; industrial diamonds.
noun
A company engaged in the manufacturing industry.
A person employed in the manufacturing industry.
A style of rock music marked by harsh rhythms, little melody, and nihilistic lyrics.
Related Forms:
---
industrial
---