industry

in·dus·try

noun
The definition of an industry is any large-scale business activity or a type of productive manufacture or trade.

An example of industry is the coal mining business.
---
industry
noun
pl.
-·tries
Obs.

skill or cleverness
the application of this

earnest, steady effort; constant diligence in or application to work
systematic work; habitual employment

any particular branch of productive, esp. manufacturing, enterprise: the paper industry
any large-scale business activity: the tourist industry

manufacturing productive enterprises collectively, esp. as distinguished from agriculture
the owners and managers of industry
Origin of industry
Late Middle English from Middle French
industrie
from Classical Latin
industria
from
industrius
, active, industrious from an unverified form
indo-struus
from Old Latin
endo
(from source Classical Latin
in
) +
struere
, to pile up, arrange: see strew
---
industry
noun
pl.
in·dus·tries
a. The sector of an economy made up of manufacturing enterprises: government regulation of industry.

b.

A sector of an economy:

the advertising industry.

See Synonyms at

business

.

Energetic devotion to a task or an endeavor; diligence: demonstrated great intelligence and industry as a prosecutor.
Ongoing work or study associated with a specified subject or figure: the Civil War industry; the Hemingway industry.
Archaeology

a. A collection of artifacts or tools made from a specified material: a Mesolithic bone industry.

b. A standardized tradition of toolmaking associated with a specified tool or culture: a stone hand-axe industry; the Acheulian industry.

Obsolete Cleverness or skill.
Origin of industry
Middle English
industrie
skill
from
Old French
from
Latin
industria
diligence
from
feminine of
industrius
diligent
; see
ster-
2
in Indo-European roots.
---
industry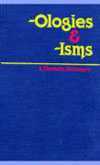 chemurgy
the branch of chemistry that deals with the industrial use and application of organic substances.
—chemurgic, chemurgical
,
adj.
chreotechnics
Rare.
useful arts, as agriculture, commerce, and manufacturing.
radiotechnology
the science and technology of applying radiation and x rays to industrial use. See also
radio
.
robotics
the application of automated machinery to tasks traditionally done by hand, as in the manufacturing industry.
Zionite
a believer in the doctrines of John Alexander Dowie who founded Zion City, Illinois, in 1901, as an industrial community for his followers.
---
industry

Noun
(countable and uncountable, plural industries)
(uncountable) The tendency to work persistently.

Over the years, their industry and business sense made them wealthy.

(countable, business, economics) Businesses of the same type, considered as a whole.

The software and tourism industries continue to grow, while the steel industry remains troubled.
The steel industry has long used blast furnaces to smelt iron.

(in the singular, economics) The sector of the economy consisting of large-scale enterprises.

There used to be a lot of industry around here, but now the economy depends on tourism.

(European software patents) Automated production of material goods .
Origin
From Old French industrie, from Latin industria ("diligence, activity, industry"), from industrius ("diligent, active, zealous"), from Old Latin indostruus ("diligent, active"); origin unknown. Perhaps from indu ("in") + ūst-, ūstr-, stem of ūrō ("burn, burn up, consume", verb), related to Old High German ūstrī ("industry"), Old English andūstrian ("to hate, detest", literally "to be consumed with zeal").
---