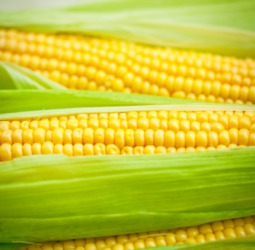 Ears of corn still in their husks.
---
husk definition by Webster's New World
noun
the dry outer covering of various fruits or seeds, as of an ear of corn
the dry, rough, or useless outside covering of anything
Origin: Middle English huske, probably ; from Middle Dutch huuskijn, diminutive of huus, house
transitive verb
to remove the husk or husks from
Webster's New World College Dictionary Copyright © 2010 by Wiley Publishing, Inc., Cleveland, Ohio. Used by arrangement with John Wiley & Sons, Inc.
---
husk definition by American Heritage Dictionary
noun
The outer membranous or green envelope of some fruits or seeds, as that of a walnut or an ear of corn.
A shell or outer covering, especially when considered worthless.
A framework serving as a support.
transitive verb
husked
,
husk·ing
,
husks
To remove the husk from.
Origin: Middle English, probably diminutive of hus, house, Middle Dutch hūskijn, little house, core of an apple; see House .
Related Forms: