Gems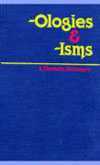 See also stones.
cameography
the art or technique of engraving cameos.
chatoyancy
the condition or quality of changing in color or luster depending on the angle of light, especially of a gemstone that reflects a single shaft of light when cut in cabochon form. —
chatoyant,
adj.
dactyliography
the art of engraving on rings.
gemmary
the scientific knowledge of gems.
gemmology
the science of gemstones. Also spelled
gemology.
—
gemmologist,
n.
—
gemmological,
adj.
glyptic
glyptology.
glyptograph
1
. an engraving on a gemstone or other small object.
2
. the stone or object engraved.
glyptography
the art of carving or engraving upon gemstones. —
glyptographer,
n.
—
glyptographic,
adj.
glyptology
the science or study of carved or engraved gemstones. Also called
glyptic
.
lapidary
1
. one who cuts, polishes, or engraves precious stones.
2
. a cutter of gemstones, especially diamonds.
3
. the art of cutting gemstones.
4
. a connoisseur of cut gemstones and the art of their cutting. —
lapidarist,
n.
—
lapidarian,
adj.
lapidist
a lapidary.
lithoglyph
1
. an engraving or carving on a gem stone.
2
. the stone thus engraved. —
lithoglyphic, lithoglyptic,
adj.
lithoglypher
Obsolete,
an engraver of precious stones.
lithoglyptics
the art of engraving or carving precious stones. —
lithoglyptic,
adj.
sigillography
the art of engraving on or designing signet rings.
---
gems

---
gems - Computer Definition
(2) (Global Election Management System) Electronic voting software from Dominion Voting Systems, Inc. GEMS was originally created by Premier Election Solutions, a Diebold subsidiary. Roughly 25% of votes cast in the U.S. employ this system, and there has been a lot of controversy over its use. GEMS was found to be easily compromised if election officials were not extremely careful. See e-voting.
---