dynamic

dy·nam·ic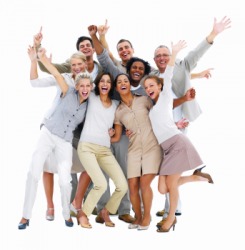 A dynamic group of people.
adjective
The definition of dynamic is constant change or motion.

An example of dynamic is the energy of a toddler at play.

Dynamic is defined as energetic or forceful.

An example of dynamic is a personality that seems to have boundless energy.
---
dynamic
relating to an object, or objects, in motion
energetic; vigorous; forceful
relating to or tending toward change or productive activity

Comput.

designating or of an event that occurs during the execution of a program: dynamic dump
designating or of memory that requires periodic renewal of its stored data

Electronics

designating or of a speaker, microphone, etc. in which a diaphragm or cone is attached to a coil that vibrates within a fixed magnetic field
Origin of dynamic
French
dynamique
from Classical Greek
dynamikos
from
dynamis
, power, strength from
dynasthai
, to be able or strong
---
dynamic
adjective
also
dy·nam·i·cal
a. Of or relating to energy or to objects in motion.

b. Of or relating to the study of dynamics.

Characterized by continuous change, activity, or progress: a dynamic housing market.
Characterized by much activity and vigor, especially in bringing about change; energetic and forceful. See Synonyms at active.
Of or relating to variation of intensity, as in musical sound.
noun
An interactive system or process, especially one involving competing or conflicting forces: "The traditional nineteenth-century dynamic between the sexes had begun to erode" ( Jean Zimmerman )
A force, especially political, social, or psychological: the main dynamic behind the revolution.
Origin of dynamic
French
dynamique
from
Greek
dunamikos
powerful
from
dunamis
power
from
dunasthai
to be able
; see
deu-
2
in Indo-European roots.
Related Forms:
---
dynamic

Adjective
(comparative more dynamic, superlative most dynamic)
Changing; active; in motion.

The environment is dynamic, changing with the years and the seasons.
dynamic economy

(computing) happening at runtime instead of at compile time or predetermined

dynamic allocation
Dynamic IP addresses.

Pertaining to dynamics—the branch of mechanics concerned with the effects of forces on the motion of objects.
Noun
(plural dynamics)
A characteristic or manner of an interaction; a behavior.

Watch the dynamic between the husband and wife when they disagree.
The study of fluid dynamics quantifies turbulent and laminar flows.

(music) The varying loudness or volume of a song or the markings that indicate the loudness.

If you pay attention to the dynamics as you play, it's a very moving piece.
Origin
From French dynamique, from Ancient Greek δυναμικός (dunamikos, "powerful"), from δύναμις (dunamis, "power"), from δύναμαι (dunamai, "I am able").
---
dynamic - Computer Definition
Operations performed "on the fly," which are based on decisions made while the program is running rather than beforehand. The expression, "buffers are dynamically created," means that space is created when actually needed, not reserved ahead of time. The expression, "data are compressed onto the disk dynamically" means that the compression algorithms are being applied when the data are being written rather than before. Contrast with static. See runtime and dynamic programming language. See also Microsoft Dynamics.
---