city

cit·y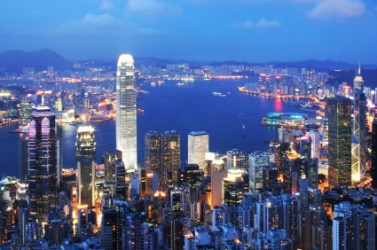 A large city at night.
noun
The definition of a city is a town of significant size or an urban area with self-government.

An example of a city is Manhattan.
---
city
noun
pl.
cit′ies
a center of population larger or more important than a town or village
the commercial or entertainment district of such a population center

in the U.S., an incorporated municipality whose boundaries and powers of self-government are defined by a charter from the state in which it is located
in Canada, any of various large urban municipalities within a province
in Great Britain, a borough or town with a royal charter, usually a town that has been or is an episcopal see
all of the people of a city
in ancient Greece, a city-state
Origin of city
Middle English
cité, citet
from Old French from Classical Latin
civitas,
citizenship, community of citizens, hence state, city from
civis,
townsman: see home
of, in, for, or characteristic of a city
the City
the financial and commercial district of Greater London
---
city
noun
pl.
cit·ies
A center of population, commerce, and culture; a town of significant size and importance.

a. An incorporated municipality in the United States with definite boundaries and legal powers set forth in a charter granted by the state.

b. A Canadian municipality of high rank, usually determined by population but varying by province.

c. A large incorporated town in Great Britain, usually the seat of a bishop, with its title conferred by the Crown.

The inhabitants of a city considered as a group.
An ancient Greek city-state.
Slang Used in combination as an intensive: The playing field was mud city after the big rain.
City The financial and commercial center of London. Used with the.
Origin of city
Middle English
cite
from
Old French
from
Latin
cīvitās
from
cīvis
citizen
; see
kei-
in Indo-European roots.
---
city

Noun
(plural cities)
A large settlement, bigger than a town.

São Paulo is one of the largest cities in South America.

(Australia) The central business district; downtown.

I'm going into the city today to do some shopping.
Origin
From Middle English cite, from Old French cité, from Latin cīvitās ("a union of citizens, a citizenry"). Displaced native Middle English burgh, borough ("fortified place, city") (Modern English borough) and sted, stede ("place, city") (Modern English stead).
Proper noun
(UK) A popular shortened form of the City of London, the historic core of London where the Roman settlement of Londinium was established.
(UK) A metonym for the United Kingdom's financial industries, which are principally based in the City of London.
A popular name (not always capitalized) for any of several other cities in metropolitan areas (such as San Francisco).
(soccer) A nickname for Manchester City Football Club, an English football club.

City will reportedly look to have a fee for Aguero.
---