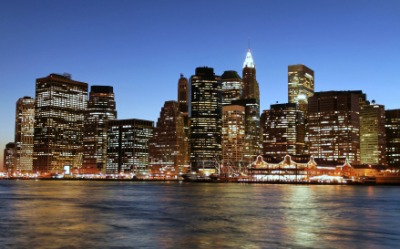 Manhattan is a metropolis.
noun
The definition of a metropolis is a large or main city.

An example of a metropolis is Manhattan, New York.
---
metropolis
the main city, often the capital, of a country, state, or region
any large city or center of population, culture, etc.
in ancient Greece, the mother city or state of a colony
Origin of metropolis
Late Latin from Classical Greek
m?tropolis
from
m?t?r,
mother +
polis,
a state, city: see police
---
metropolis
noun
A major city, especially the chief city of a country or region: Chicago, the metropolis of the Midwest.
A city or an urban area regarded as the center of a specific activity: a great cultural metropolis.
Ecclesiastical The chief see of a metropolitan bishop.
The mother city or country of an overseas colony, especially in ancient Greece.
Origin of metropolis
Middle English
metropol
from
Late Latin
mētropolis
mother-city
from
Greek
mētēr
mētr-
mother
; see
māter-
in Indo-European roots.
polis
city
; see
pelə-
3
in Indo-European roots.
---
metropolis

Noun
(plural metropolises or metropoleis)
(history) The mother (founding) polis (city state) of a colony, especially in the Ancient Greek/Hellenistic world.
A large, busy city, especially as the main city in an area or country or as distinguished from surrounding rural areas.
(canon law) The see of a metropolitan archbishop, ranking above its suffragan diocesan bishops.
Origin
First attested in Middle English: from Late Latin mētropolis, from Ancient Greek μητρόπολις (mētrópolis, "mother city"), from μήτηρ (mḗtēr, "mother") + πόλις (pólis, "city (state)").
---