noun
The definition of a metropolis is a large or main city.

An example of a metropolis is Manhattan, New York.
YourDictionary definition and usage example. Copyright © 2013 by LoveToKnow Corp.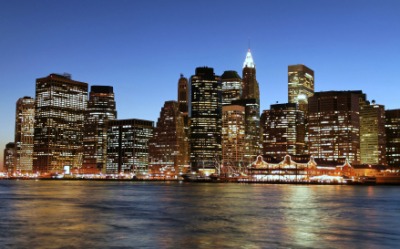 Manhattan is a metropolis.
Licensed from iStockPhoto
---
noun
pl.
metropolises
the main city, often the capital, of a country, state, or region
any large city or center of population, culture, etc.
in ancient Greece, the mother city or state of a colony
Origin: LL from Glassical Greek mētropolis from mētēr, mother plush polis, a state, city: see police
Webster's New World College Dictionary
Copyright © 2010 by Wiley Publishing, Inc., Cleveland, Ohio.
Used by arrangement with John Wiley & Sons, Inc.
---
noun
A major city, especially the chief city of a country or region: Chicago, the metropolis of the Midwest.
A city or an urban area regarded as the center of a specific activity: a great cultural metropolis.
Ecclesiastical The chief see of a metropolitan bishop.
The mother city or country of an overseas colony, especially in ancient Greece.
Origin: Middle English metropol, from Late Latin mētropolis, mother-city, from Greek : mētēr, mētr-, mother; see māter- in Indo-European roots + polis, city; see pelə-3 in Indo-European roots.
The American Heritage® Dictionary of the English Language
, 4th edition Copyright © 2010 by Houghton Mifflin Harcourt Publishing Company. Published by Houghton Mifflin Harcourt Publishing Company. All rights reserved.