blame

blame
noun
The definition of blame is responsibility for something that has gone wrong, or is the act of assigning that responsibility to someone.

When the house burns down and you admit fault for causing the fire, this is an example of a time when you take the blame.
verb
To blame is to point the finger at someone else and declare him/her responsible for a fault or wrong.

When a vase breaks and you tell your mom that your sister did it, this is an example of a time when you blame your sister.
---
blame
transitive verb
blamed

,

blam′ing
to accuse of being at fault; condemn (for something); censure
to find fault with (for something)
to place responsibility for (an error, fault, etc.) on someone or something
Origin of blame
Middle English
blamen
from Old French
blasmer,
to speak evil of from Ecclesiastical Late Latin
blasphemare,
blaspheme
the act of blaming; accusation; condemnation; censure
responsibility for a fault or wrong

Obs.

blameworthiness; fault
be to blame
to be blamable; be at fault
---
blame
transitive verb
blamed, blam·ing, blames
To consider responsible for a misdeed, failure, or undesirable outcome: blamed the coach for the loss; blamed alcohol for his bad behavior.
To find fault with; criticize: I can't blame you for wanting your fair share.
To place responsibility for (something): blamed the crisis on poor planning.
noun
The state of being responsible for a fault or error; culpability.
Censure; condemnation: "Hoover hazarded more in the way of federal response to economic crisis than any president before him, but his efforts were not enough to divert the blame and wrath of the American people" ( Michael B. Stoff )
Origin of blame
Middle English
blamen
from
Old French
blasmer, blamer
from
Vulgar Latin
blastēmāre
alteration of
Late Latin
blasphēmāre
to reproach
; see
blaspheme
.
Related Forms:
blam′a·ble blame′a·ble

adjective
blam′a·bly blame′a·bly

adverb
---
blame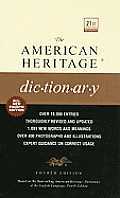 blame
fault
guilt
These nouns denote a sense of responsibility for an offense.
Blame
stresses censure or punishment for a lapse or misdeed for which one is held accountable:
The police laid the blame for the accident on the driver.
Fault
is culpability for wrongdoing or failure:
It is my own fault that I wasn't prepared for the exam.
Guilt
applies to willful wrongdoing and stresses moral culpability:
The prosecution had evidence of the defendant's guilt.
See Also Synonyms at
criticize
.
---

Noun
(uncountable)
Censure.

Blame came from all directions.

Culpability for something negative or undesirable.

The blame for starting the fire lies with the arsonist.

Responsibility for something meriting censure.

They accepted the blame, but it was an accident.
Origin
Middle English, from Old French blasme
Verb
(third-person singular simple present blames, present participle blaming, simple past and past participle blamed)
(usually followed by "for") To assert or consider that someone is the cause of something negative; to place blame, to attribute responsibility (for something negative or for doing something negative).

The arsonist was blamed for the fire.
Origin
Middle English, from Old French blasmer, from Late Latin blasphēmō ("to reproach, to revile"). Compare blaspheme
---