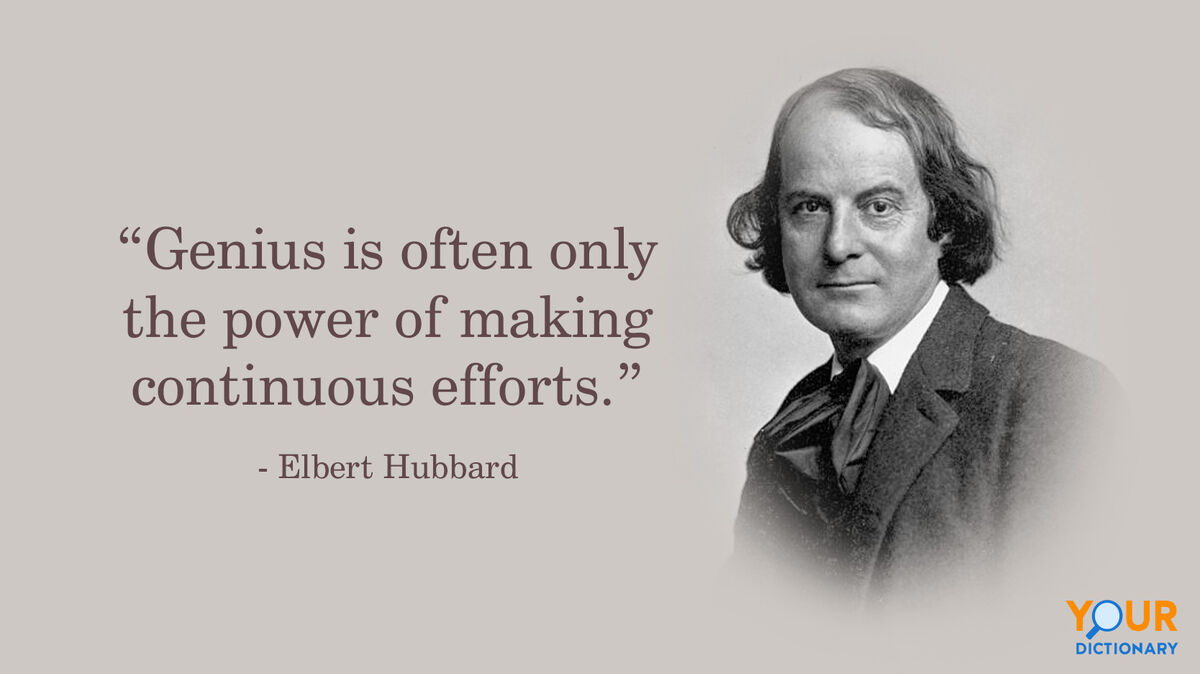 Elbert Hubbard was the founder and leader of the Roycroft movement, a community of artists that were influential on the Arts and Crafts movement and American architecture in the 20th century. He also wrote many influential works that were artistically, philosophically and socially significant. His death was as legendary as his life, as he and his second wife – suffragist Alice Hubbard – died aboard the RMS Lusitania in 1915.

Great Elbert Hubbard Quotes
Elbert Hubbard single-handedly created and published the magazine The Philistine. It included many essays and booklets in which he expressed his radical political and social ideas, as well as his views on art, beauty and the meaning of life.

"If men will not act for themselves, what will they do when the benefit of their effort is for all?" - A Message to Garcia

"Genius is often only the power of making continuous efforts." - quoted in The Search for the North Pole by Evelyn Briggs Baldwin

"A little more persistence, a little more effort, and what seemed hopeless failure may turn to glorious success. There is no failure except in no longer trying. There is no defeat except from within, no really insurmountable barrier save our own inherent weakness of purpose." - quoted in The Search for the North Pole by Evelyn Briggs Baldwin

"Freedom cannot be bestowed — it must be achieved." - Elbert Hubbard, in his essay on Booker T. Washington in Little Journeys For 1908

"It is not to be wondered that men have worshiped the ocean, for in his depths they have seen mirrored the image of Eternity — of Infinity. Here they have seen the symbol of God's great plan of oneness with His creatures, for the sea is the union of all infinite particles, and it takes the whole to make the one." - "The Sea" in The Philosophy of Elbert Hubbard


"Anyone who idolizes you is going to hate you when he discovers that you are fallible. He never forgives. He has deceived himself, and he blames you for it." - An American Bible

"Responsibilities gravitate to the person who can shoulder them." - "J.B. Runs Things," Short Stories and Index: Elbert Hubbard's Selected Writings

"He picked up the lemons that Fate had sent him and started a lemonade-stand." - Selected Writings of Elbert Hubbard

"An idea that is not dangerous is not worthy of being called an idea at all." - The Roycroft Dictionary and Book of Epigrams

"The greatest mistake you can make in life is to be continually fearing you will make one." - The Notebook of Elbert Hubbard

"It is only life and love that give love and life." - The Notebook of Elbert Hubbard
Get Inspired By Creativity
Hone your creativity with quotes from great artists of the 19th and 20th centuries.