argumentative

ar·gu·men·ta·tive
adjective
The definition of argumentative is someone or something that is prone to starting disagreements.

An example of people who are argumentative are news personalities on opinion based television programs.
An example of an argumentative attitude is a person who always says controversial things just to stir up trouble.
---
argumentative
of or containing argument; controversial
apt to argue; contentious
---
argumentative
adjective
Given to arguing; disputatious.
Of or characterized by argument: an argumentative discourse.
Related Forms:
ar′gu·men′ta·tive·ly

adverb
ar′gu·men′ta·tive·ness

noun
---
argumentative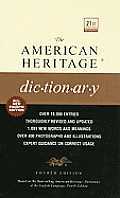 ---

Adjective
(comparative more argumentative, superlative most argumentative)
prone to argue or dispute
Origin
From argumentat-, stem of Latin argumentari ("to prove, to conclude") + -ive
---
argumentative - Legal Definition
adj
Stating facts and suggesting that particular inferences and conclusions can be drawn from them.
---