argument

ar·gu·ment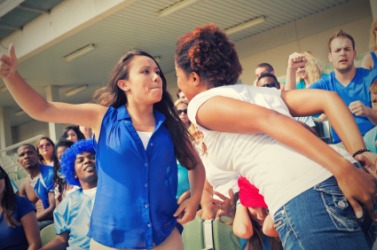 Two sports fans having an argument.
noun
The definition of an argument is a reason or reasons why you are for or against something.

An example of an argument is the statement that the death penalty is wrong because innocent people could be killed.

Argument is defined as a verbal exchange between people with opposite views.

An example of an argument is a fight over whether the Yankees or the Mets are the better team.
---
argument
Archaic

proof or evidence
a reason or reasons offered for or against something
the offering of such reasons; reasoning
a discussion in which there is disagreement; dispute; debate
a short statement of subject matter, or a brief synopsis of a plot; summary

Obs.

a topic; theme

Math.

independent variable
Origin of argument
Middle English from Old French or L: Old French from Classical Latin
argumentum
, evidence, proof from
arguere
: see argue
---
argument
noun
a. A discussion in which the parties involved express disagreement with one another; a debate: philosophical arguments over the nature of existence.

b. An angry discussion involving disagreement among the participants; a quarrel: The roommates had an argument about whose turn it was to wash the dishes.

c. Archaic A reason or matter for dispute or contention: "sheath'd their swords for lack of argument" ( Shakespeare )

a. A course of reasoning aimed at demonstrating truth or falsehood: presented a strong argument for the arts in education.

b. A fact or statement put forth as proof or evidence; a reason: The current low mortgage rates are an argument for buying a house now.

c. A set of statements in which one follows logically as a conclusion from the others.

a. A summary or short statement of the plot or subject of a literary work.

b. A topic; a subject: "You and love are still my argument" ( Shakespeare )

Logic The minor premise in a syllogism.
Mathematics

a. The independent variable of a function.

b. The angle of a complex number measured from the positive horizontal axis.

Computers A value used to evaluate a procedure or subroutine.
Linguistics A word, phrase, or clause in a semantic relation with a word or phrase and that helps complete the meaning of that word or phrase, such as a noun phrase that is the object of a verb. The clause that we go is an argument of the verb suggest in the sentence I suggest that we go.
Origin of argument
Middle English
from
Old French
from
Latin
argūmentum
from
arguere
to make clear
; see
argue
.
---
argument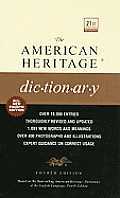 argument
dispute
controversy
These nouns denote discussion involving conflicting points of view.
Argument
stresses the advancement by each side of facts and reasons intended to persuade the other side:
Emotions are seldom swayed by argument.
Dispute
implies animosity:
A dispute arose among union members about the terms of the new contract.
Controversy
applies especially to major differences of opinion involving large groups of people:
The use of nuclear power is the subject of widespread controversy.
---

Noun
(plural arguments)
A fact or statement used to support a proposition; a reason.
(philosophy, logic) A series of propositions organized so that the final proposition is a conclusion which is intended to follow logically from the preceding propositions, which function as premises.
(mathematics) The independent variable of a function.
(programming) A value, or reference to a value, passed to a function.

Parameters are like labeled fillable blanks used to define a function whereas arguments are passed to a function when calling it, filling in those blanks.

(programming) A parameter in a function definition; an actual parameter, as opposed to a formal parameter.
(astronomy) The quantity on which another quantity in a table depends.

The altitude is the argument of the refraction.

The subject matter of a discourse, writing, or artistic representation; theme or topic; also, an abstract or summary, as of the contents of a book, chapter, poem.
Matter for question; business in hand.
Usage notes
(formal parameter in a function definition): Some authors regard use of "argument" to mean "formal parameter" to be imprecise, preferring that argument refers only to the value that is used to instantiate the parameter at runtime, while parameter refers only to the name in the function definition that will be instantiated.
terms etymologically related to argument
Origin
From Middle English, from Anglo-Norman, from Old French, from Latin argumentum ("proof, evidence, token, subject, contents"), from arguere ("to prove, argue"); see argue.
---
argument - Computer Definition
In programming, a value that is passed between programs, subroutines or functions. Arguments are independent items, or variables, that contain data or codes. When an argument is used to customize a program for a user, it is typically called a "parameter." See argc.
---
argument - Legal Definition
n
The reason or reasons offered for or against something.
The formal oral or written presentation of such reasons intended to convince or persuade.
The section of an appellate or trial brief in which a party pre-sents its interpretation of the law.
closing argument
At a trial, the final statement given by the parties or their attorneys to the judge or jury, before deliberation, in which they summarize the evidence and the applicable law, present their interpretation of the same, and ask that a judgment or verdict be reached in their or their clients' favors.
oral argument
A party or his attorney's oral presentation to a court stating the factual and legal reasons why the court should decide a legal issue or take particular action in their favor.
The procedure by which such arguments from all parties are heard by the court.
reargument
The oral, and sometimes written, presentation of additional arguments to a court on a matter previously argued before the court, but on which no decision has yet been rendered, for the purpose of advising the court of some controlling appellate court decision or principle of law that was previously overlooked or of some misapprehension of facts. See also reconsideration and
rehearing
.
---