walking

walk·ing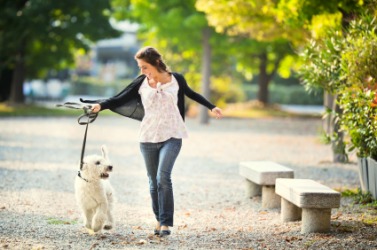 A woman walking her dog.
adjective
The definition of walking is related to strolling or moving with the feet.

An example of walking used as an adjective is in the phrase "a walking tour," which means a tour in which people move from point a to point b using their feet.
noun
Walking is defined as the act of strolling.

An example of walking is a foot tour around the city.
---
walking
that walks
able to walk, as despite injury: the walking wounded

for use by a walker, hiker, etc.
characterized by walking, hiking, etc.: a walking trip through Wales
in human form: a fig. use: he'll know the answer—he's a walking encyclopedia
that is drawn by an animal and guided by a person walking: a walking plow
that moves back and forth or up and down: a walking beam
that moves in a manner suggestive of walking: a walking crane
permitting the patient to be ambulatory: walking pneumonia
the act of a person or thing that walks
manner of walking; gait
the condition of the ground, a path, etc. with reference to its suitability for walking on
---
walking
adjective
Able to walk, especially in spite of injury or illness.
Regarded as having the capabilities or qualities of a specified object: a teacher who is a walking dictionary.
Used, intended, or suitable for walking: walking clothes; a walking trail; walking distance.
Marked by the act of walking: a walking trip.
Guided by a person who walks alongside. Used of a machine or farming tool.
noun
The action of one that walks.
The state of the surface on which one walks: The walking was treacherous after the ice storm.
---
walking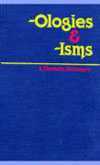 See also feet and legs; motion; travel.
ambulomancy
the practice of fortune-telling by walking.
bathmophobia
an abnormal fear of walking.
claudication
a limp or limping movement.
gyromancy
a type of divination involving walking in a circle.
noctivagation
the act of walking or wandering at night. —
noctivagant, noctivagous
,
adj.
oberration
Obsolete.
the act of wandering about.
peregrination
travel from place to place, especially on foot and with the suggestion of a roundabout route.
pererration
Obsolete.
the act of wandering or rambling around and about.
stasibasiphobia
1.
an abnormal conviction that one cannot stand or walk.
2.
an abnormal fear of attempting to do either.
---
walking

Verb
Present participle of walk.
Noun
(plural walkings)
gerund of walk.
Adjective
(not comparable)
Incarnate as a human; living.

Elizabeth knows so many words that they call her the walking dictionary.
Phil's mother is a walking miracle after surviving that accident.

Characterized by or suitable for walking.

a walking tour
good walking shoes
---