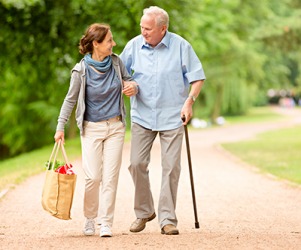 Phillip is unsteady and still shuffling his feet during his daily walks, but he is improving his mobility with the help of his caregiver.
noun
Shuffling is the act of dragging the feet across the floor, or the act of mixing something by changing the order of its parts.

An example of shuffling is the dragging movement of feet while walking.
An example of shuffling is the act of arranging a deck of cards for a game of poker.
---
shuffling

Verb
Present participle of shuffle.
Noun
(plural shufflings)
Action of the verb to shuffle.
The noise created by something moving about.
Adjective
(comparative more shuffling, superlative most shuffling)
Moving with a dragging, scraping step.
---