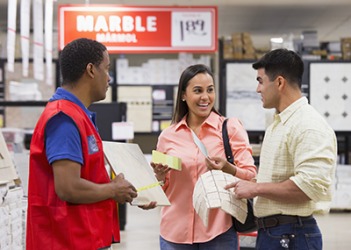 People who love to shop at the home improvement store are familiar with the slang DIY (do it yourself).
noun
Slang is a casual type of language that is playful and trendy or used by a particular group of people.

An example of slang is saying something good is awesome.
---
slang
Obs.

the specialized vocabulary and idioms as of criminals and tramps, the purpose of which was to disguise from outsiders the meaning of what was said: now usually called cant
the specialized vocabulary and idioms of those in the same work, way of life, etc.: now usually called shoptalk, argot, jargon
highly informal speech that is outside conventional or standard usage and consists both of coined words and phrases and of new or extended meanings attached to established terms: slang develops from the attempt to find fresh and vigorous, colorful, pungent, or humorous expression, and generally either passes into disuse or comes to have a more formal status
Origin of slang
18th-c. cant from uncertain or unknown; perhaps
to use slang or abusive talk
to address with abusive talk
---
slang
noun
A kind of language occurring chiefly in casual and playful speech, made up typically of coinages and figures of speech that are deliberately used in place of standard terms for added raciness, humor, irreverence, or other effect.
Language peculiar to a group; argot or jargon: thieves' slang.
verb
slanged, slang·ing, slangs
verb
intransitive
To use slang.
To use angry and abusive language: persuaded the parties to quit slanging and come to the bargaining table.
verb
transitive
To attack with abusive language; vituperate: "They slanged each other with every foul name they had learned from the age of three" ( Virginia Henley )
Origin of slang
Origin unknown
Related Forms:
---
slang

Noun
(countable and uncountable, plural slangs)
Language outside of conventional usage.
Language that is unique to a particular profession or subject; jargon.
Verb
(third-person singular simple present slangs, present participle slanging, simple past and past participle slanged)
(dated) To vocally abuse, or shout at.
Origin
1756, origin unknown.
Verb
(archaic) Simple past tense of sling.
Noun
(plural slangs)
(UK, dialect) Any long, narrow piece of land; a promontory.
---
slang - Computer Definition
---