jargon

jar·gon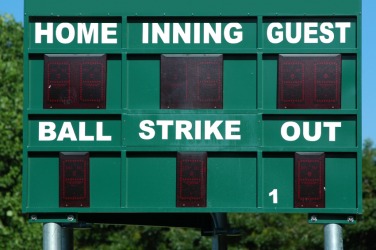 Baseball has it's own jargon.
noun
The definition of jargon is the language of a particular trade or group that would be meaningless to others.

An example of jargon is "RBI" to baseball.
---
jargon
incoherent speech; gibberish
a language or dialect unknown to one so that it seems incomprehensible or outlandish
a mixed or hybrid language or dialect; esp., pidgin
the specialized vocabulary and idioms of those in the same work, profession, etc., as of sportswriters or social workers: a somewhat derogatory term, often implying unintelligibility
speech or writing full of long, unfamiliar, or roundabout words or phrases
Origin of jargon
Middle English from MFr, a chattering (of birds): ultimately of echoic origin, originally
a colorless or smoky variety of zircon
Origin of jargon
French from Italian
giargone
from Arabic
zarq?n
: see zircon
---
jargon
noun
The specialized language of a trade, profession, or similar group, especially when viewed as difficult to understand by outsiders: a crime novel that uses a lot of police jargon.
Nonsensical or incoherent language: "Your description will be considered as mere jargon by every man of sense" ( Alexander Hamilton )
A hybrid language or dialect; a pidgin. Not in technical use.
intransitive verb
jar·goned, jar·gon·ing, jar·gons
To speak in or use jargon.
Origin of jargon
Middle English
jargoun
from
Old French
jargon
probably of imitative origin
Related Forms:
jar′gon·ist jar′gon·eer′

noun
---
jargon

Verb
(third-person singular simple present jargons, present participle jargoning, simple past and past participle jargoned)
To utter jargon; to emit confused or unintelligible sounds.
Origin
Old French jargon ("chatter, talk, language")
Noun
(plural jargons)
A variety of zircon
---
jargon - Computer Definition
The specialized spoken language of an industry or profession. The high-tech world is naturally loaded with jargon. Contrast with "slang," which refers to words used as alternates to other words or that are used in certain venues only. See syntax.
---