noun
Sculpture is the art of making forms and figures in clay or other materials or a product of such an art.

An example of a sculpture is a clay statue of a famous figure.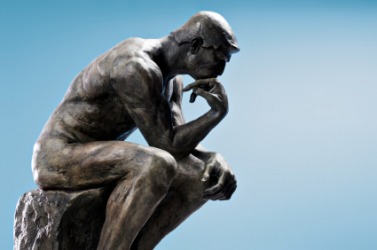 A famous piece of sculpture.
---
sculpture
noun
the art of carving wood, chiseling stone, casting or welding metal, molding clay or wax, etc. into three-dimensional representations, as statues, figures, forms, etc.
any work of sculpture, or such works collectively
Origin of sculpture
Middle English ; from Classical Latin
sculptura
; from
sculptus
, past participle of
sculpere
: see
sculptor
transitive verb
sculptured, sculpturing
to cut, carve, chisel, cast, weld, mold, etc. into statues, figures, etc.
to represent or portray by means of sculpture
to make or form as or like sculpture
to decorate with sculpture
to change in form by erosion: rock sculptured by a river
intransitive verb
to work as a sculptor
---
sculpture
noun
The art or practice of shaping figures or designs in the round or in relief, as by chiseling marble, modeling clay, or casting in metal.

a. A work of art created by sculpture.

b. Such works of art considered as a group.

Ridges, indentations, or other markings, as on a shell, formed by natural processes.
verb
sculp·tured
,
sculp·tur·ing
,
sculp·tures
verb
, transitive
To fashion (stone, bronze, or wood, for example) into a three-dimensional figure.
To represent in sculpture: sculpture a lion.
To ornament with sculpture.
To change the shape or contour of, as by erosion.
verb
, intransitive
To make sculptures or a sculpture.
Origin of sculpture
Middle English, from Latin
sculptūra
, from
sculptus
, past participle of
sculpere
,
to carve
; see
skel-
1
in Indo-European roots.
Related Forms:
---
sculpture
---