revolt

re·volt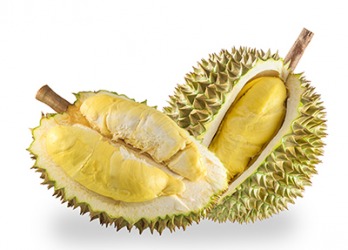 The stench of durian fruit revolts most people.
noun
The definition of a revolt is an uprising against or refusal to cooperate with authority or the government.

An example of a revolt is a civil war.
verb
To revolt is defined as to be shocked or disgusted.

An example of to revolt is feeling nauseated by the smell of durian fruit.
---
revolt
a rising up against the government; rebellion; insurrection
any refusal to submit to or accept authority, custom, etc.
the state of a person or persons revolting
Origin of revolt
French
révolte
from
révolter,
to revolt from Italian
rivoltare
from Vulgar Latin an unverified form
revolutare,
for Classical Latin
revolvere:
see revolve
to rise up against the government
to refuse to submit to authority, custom, etc.; rebel; mutiny
to turn away (from) in revulsion
to be disgusted or shocked; feel repugnance: with at or against
Origin of revolt
Fr
révolter
to fill with revulsion; disgust
---
revolt
verb
re·volt·ed, re·volt·ing, re·volts
verb
intransitive
To attempt to overthrow the authority of the state; rebel.
To oppose or refuse to accept something: revolting against high taxes.
To feel disgust or repugnance: was revolted by the gory movie.
verb
transitive
To fill with disgust or abhorrence; repel. See Synonyms at
disgust
.
noun
An uprising, especially against state authority; a rebellion.
An act of protest or rejection.
The state of a person or persons in rebellion: students in revolt over administrative policies.
Origin of revolt
French
revolter
from
Italian
rivoltare
to turn round
from
Vulgar Latin
revolvitāre
frequentative of
Latin
revolvere
to turn over
; see
revolve
.
Related Forms:
---
revolt

Verb
(third-person singular simple present revolts, present participle revolting, simple past and past participle revolted)
To rebel, particularly against authority.

The farmers had to revolt against the government to get what they deserved.

To repel greatly.

Your brother revolts me!

To cause to turn back; to roll or drive back; to put to flight.

(intransitive) To be disgusted, shocked, or grossly offended; hence, to feel nausea; used with at.

The stomach revolts at such food; his nature revolts at cruelty.

To turn away; to abandon or reject something; specifically, to turn away, or shrink, with abhorrence.
Noun
(plural revolts)
an act of revolt
---