restless

rest·less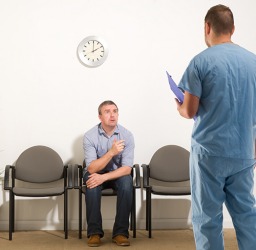 Philip was nervous and restless while awaiting news about his wife's surgery.
adjective
The definition of restless is someone or something unable to relax, or someone or something that is constantly in motion.

When you cannot sit down and are pacing around, this is an example of a time when you are restless.
---
restless
characterized by inability to rest or relax; uneasy; unquiet
having or giving no rest or relaxation; disturbed or disturbing: restless sleep
never or almost never quiet or still; always active or inclined to action
seeking change; discontented
---
restless
adjective
Characterized by a lack of quiet, repose, or rest: spent a restless night.
Not able to rest, relax, or be still: a restless child.
Having or showing a persistent desire for change or action: "A restless feeling of guilt would always be present with him" ( James Joyce )
Never still or motionless: the restless sea.
Related Forms:
---
restless

Adjective
(comparative more restless, superlative most restless)
Not allowing or affording rest.

The night before his wedding was a restless one.

Without rest; unable to be still or quiet; uneasy; continually moving.

He was a restless child.
She sat, restless and nervous, and tried to concentrate.

Not satisfied to be at rest or in peace; averse to repose; eager for change; discontented.

A restless ambition.

Deprived of rest or sleep.

They remained restless, sitting by the window the entire night.
---